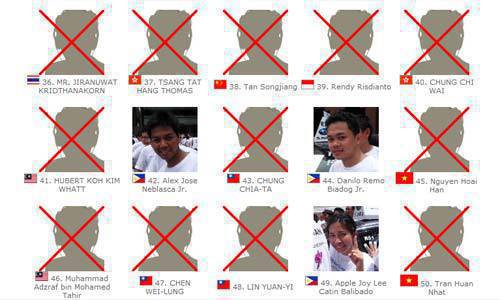 The Philippines is proving to be a tough team to beat at the MediaCorp Subaru Impreza Challenge 2010.
After two days, three hours and 39 minutes, seven of the 10 Filipinos who are going against representatives from other country are still standing with the hopes of bringing home a brand new Subaru Impreza.
Data from MediaCorp showed that as of 4:40 p.m., Filipinos who are still in the challenge are:
1. Alex Jose Neblasca Jr.
2. Danilo Biadog Jr.
3. Apple Joy Lee Balibado
4. Chrizar Mallari
5. Joseph Jonald Soledad
6. Ronald Merilla Carizo
7. Roberto Tomas
Aside from the Philippines, other countries that still have representatives at the challenge are Singapore (38), Thailand (7), Indonesia (2) and Vietnam (1). Contestants from Malaysia, Hong Kong, China and Taiwan have surrendered.
Want to see live updates? Check out MediaCorp's webcam when you click here.
Continue reading below ↓
Recommended Videos