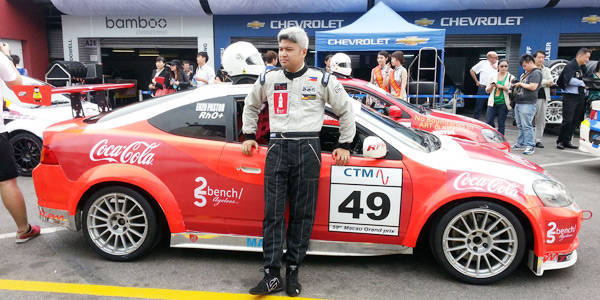 Filipino race driver Enzo Pastor is once again competing at the Macau Grand Prix this weekend. Driving a Honda Integra in the CTM Touring Cup, Pastor is racing for Team TEC that's backed by Coca-Cola and Bench. Last year, Pastor finished 10th in the same event that featured a 36-car grid.
The event is 12 laps long, each lap measuring 6.2km. This year, a total of 35 international drivers are expected to participate in it.
In his latest Facebook post, Pastor shared that his car needs an extra 50hp to be competitive. Whether he's exaggerating or not, one thing is for sure: "It's going to be tough," he said.
All the best to Enzo as he fights for a favorable spot on the grid in tomorrow's qualifying session. If all ends well, maybe he'll get a better result in the race proper on Saturday.
Photo from Enzo Pastor's Facebook page
Continue reading below ↓
Recommended Videos