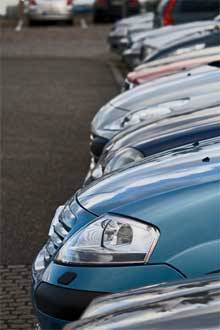 Robust car sales in the past five months have prompted the Philippine automotive industry to raise its sales forecast for the year.

The Chamber of Automotive Manufacturers in the Philippines, Inc. (CAMPI) is now looking at sales to reach 147,000 units, 11 percent higher than sales made in 2009. The group's initial sales growth forecast for the year is only four percent.

"We continue to expect robust sales for the year compared to last year with supply trying to keep up with the rising demand," said Elizabeth Lee, CAMPI president and chief operating officer of Universal Motors Corporation. "Factors that will continue to bolster vehicle sales include aggressive financing packages, making it easy and affordable for buyers to purchase their vehicles; OFW remittances, the engine of consumption, is expected to perform even better than last year; and the positive business and consumer confidence. 2010 will be an exciting year for both auto players and buyers."

Click this link to view the latest car sales report from CAMPI.
ADVERTISEMENT - CONTINUE READING BELOW ↓