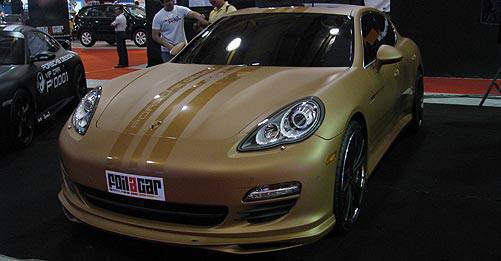 It seems European carmakers aren't immune to recalls as Porsche AG recently notified the United States' National Highway Traffic Safety Administration (NHTSA) of a potentially fatal defect with the front seatbelt tensioners of its Panamera luxury grand tourer.
According to the NHTSA , "if the front seats are adjusted toward an extreme position...it is possible that the function of the locking mechanism of the seatbelt mount can no longer be guaranteed."
Therefore, in the event of a crash, the seatbelt mount could detach from the anchoring system and "may increase the risk of injury or death" of the seat occupant.
Continue reading below ↓
Recommended Videos
Porsche will rectify the issue by having its dealers install an additional locking element on the seat belt anchorage system for both front seats of the Panamera at no cost to the owner.
TopGear.com.ph has tried contacting PGA Cars, the exclusive distributor of Porsche in the Philippines, to no avail.
Since the Porsche Panamera first went on sale in April 2009, 11,324 units have been sold around the world, every unit coming from the carmaker's plant in Leipzig, Germany.
For his sake, let's hope Richard Gutierrez doesn't crash his foiled Porsche Panamera like the last time he crashed his Nissan GT-R in Cavite.