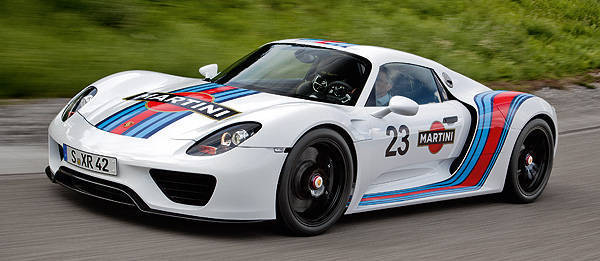 The Porsche 918 Spyder has yet to officially go on sale, yet Porsche USA has already revealed its price and it's a staggering $845,000 (over P34 million)--$669,700 (over P27 million) more than the next most expensive vehicle in the German carmaker's lineup (Panamera Turbo S).
If you opt for the 918 Spyder Weissach Package, which is a stripped, track-ready variant of the "standard" car with lots of carbon-fiber amenities and race-ready features like lightweight wheels and racing harnesses, be prepared to write a check for $929,000 (nearly P38 million).
As for the Philippine market, Porsche's local distributor, PGA Cars, is known to be tight-lipped about the prices of its products. Fortunately, a source who's familiar with PGA Cars' local offerings has shared with us how much the company is asking for the 918 Spyder: a whopping P75 million.
For all we know, Petron chairman and known Porsche fanatic Ramon Ang may have already ordered one from PGA Cars to add to his sizable car collection.
Continue reading below ↓
Recommended Videos