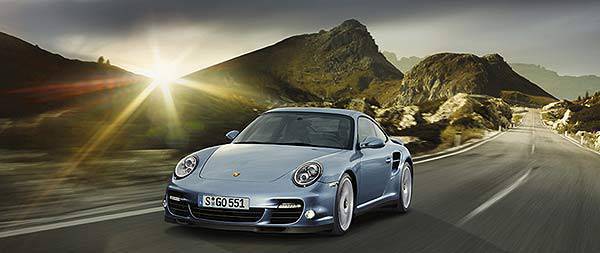 Porsche's iconic 911 Turbo just got hotter as the German carmaker recently revealed the go-faster 911 Turbo S.
Scheduled to make its production debut at the 2010 Geneva International Motor Show this March, the all-wheel drive 911 Turbo S will be Porsche's range-topping model as the 997-series wraps up its production run in the next two years.
As befitting its aforementioned range-topping stature, the 911 Turbo S has a lot of features that are either a first for the 911 lineup or has as standard what are optional extras for the "regular" 911 Turbo.
As a first-ever for any 911 variant, the 911 Turbo S will have steering wheel-mounted gearshift paddles to control Porsche's Doppelkupplungsgetriebe (PDK) dual-clutch gearbox.
Continue reading below ↓
Recommended Videos
The 911 Turbo S flat-six boxer engine has been massaged to bring its brake horsepower output up to 530 with its maximum torque at an impressive 700 Newton-meters. All that power lets the 911 Turbo S accelerate to 100 kilometers per hour (kph) in 3.3 seconds with 200kph being attained in 10.8 seconds before the car tops out at 315kph.
Despite the increase in power and performance, the 911 Turbo S's fuel consumption is equal to that of the "ordinary" 911 Turbo at 11.4 liters per 100 kilometers, making it the most fuel-efficient performance car in its class.
Other extras the 911 Turbo S will be getting are Dynamic Engine Mounts and Porsche Torque Vectoring which includes a mechanical differential lock on the rear axle, lightweight and fade-resistant Porsche Ceramic Composite Brakes, Dynamic Bending Lights, 19-inch RS Spyder wheels, and exclusive twin-tone leather upholstery in either Black/Crema or Black/Titanium Blue.
The 911 Turbo S will officially become available in May 2010. No word yet from PGA Cars, Inc., the Philippines' official Porsche distributor, if and when the 911 Turbo S will make it to local roads.