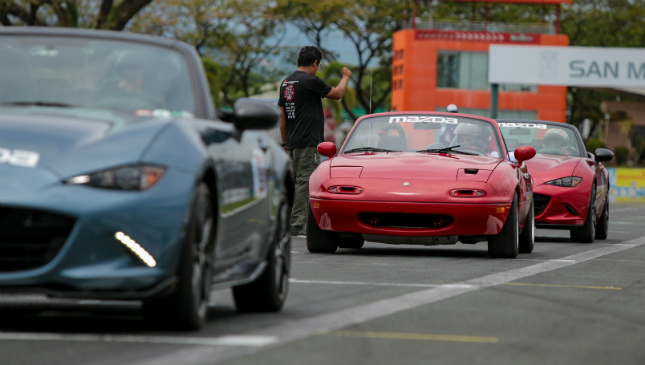 The 2018 season of the Miata Cup has just kicked off this month. Members of Miata Club Philippines (MCP) battled it out at the first leg which took place last April 22 at Clark International Speedway.
"The Miata Cup is our club's way to have our members enjoy the true sports car feel of their MX-5s," says current MCP president Gino Reyes. "Our dream is to race our Miatas. This year, with the support of Mazda Philippines, Shell Lubricants and Maynilad, we can continue to live out our passion, drive our cars and compete in a friendly and safe racing environment."
Continue reading below ↓
Recommended Videos
As Reyes mentions, the event takes place each year with the unwavering support of Mazda Philippines, who says it's their goal to develop the racing and driving skills of MCP members. The event has been ongoing for nearly two decades, and is held across five different classes. Each class has an indicated lap time, and racers must not go faster than that time to earn points throughout the season. The season winners are those with the most consistent times in the final race.
The next rounds of the Miata Cup will take place at Batangas Racing Circuit on June 24 and August 19, before returning to Clark for the finale on November 25. Check out the photos here for a closer look at the action from the first leg.