If either of the Mercedes-AMG F1 drivers crash this year, and lob their detachable steering wheel out of the car in frustration, then spare a thought for the intricate piece of space-age equipment that's just been petulantly wanged into the gravel.
Here's the 2019-spec steering wheel for the Mercedes-AMG W10 EQ Power+. Complicated name, complicated car, very complicated steering wheel. Really, it's not even a wheel, is it? It's more of a Nintendo Switch with more knobs and switches.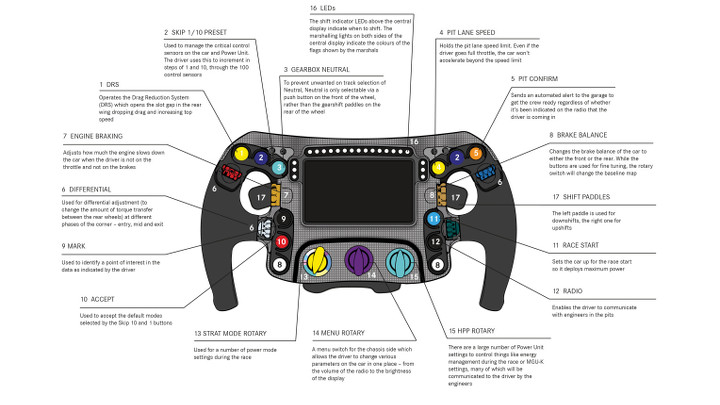 ADVERTISEMENT - CONTINUE READING BELOW ↓
There are 25 toggles and controls, in fact, not including the rear-mounted gearshift and clutch paddles. Five of 'em manage the brake settings: The driver can shift the balance from the front to the rear or vice versa, to optimize the brake balance for an individual corner, fiddle with engine braking, and so on. It's not simply a matter of pushing the pedal these days.
Three switches control the differential. Each driver can meddle with torque transfer between the rear wheels—for the entry, the apex, and the exit of a corner.
There's a volume button for turning up the voice of the engineer if it's too loud to hear the strategy chat. We presume Kimi Raikkonen replaces this switch with a mute button.
A family of 15 LEDs form the shift lights that warn the driver when it's time to change gear, before a very expensive 900hp V6 detonates. It's all very bespoke, from the colors and the button layouts to the unique hand grips. Only the screen and the circuit board are shared among all F1 steering wheels, so the FIA can keep tabs on secret settings. And stop the drivers from installing Snapchat on their steering wheel.
ADVERTISEMENT - CONTINUE READING BELOW ↓
Recommended Videos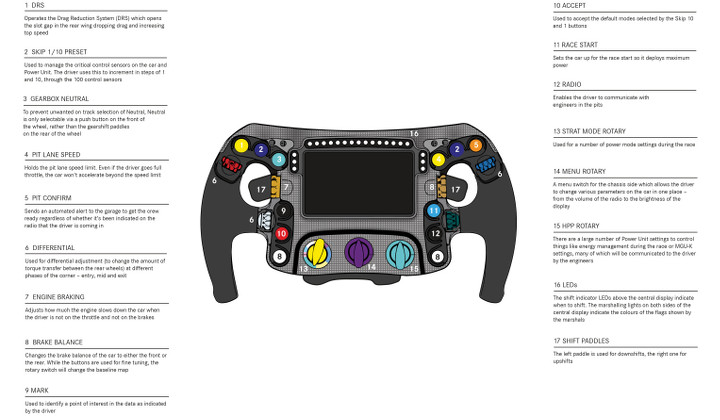 Made from carbon fiber (obviously), fiberglass, copper, and titanium, with silicone hand grips, each wheel takes about 80 hours to make and costs in the region of £50,000 to £80,000 (P3.49 million to P5.59 million), according to recent estimates. Each driver gets three or four over the course of a season.
ADVERTISEMENT - CONTINUE READING BELOW ↓
Or more, if they chuck them into the dirt after spinning off.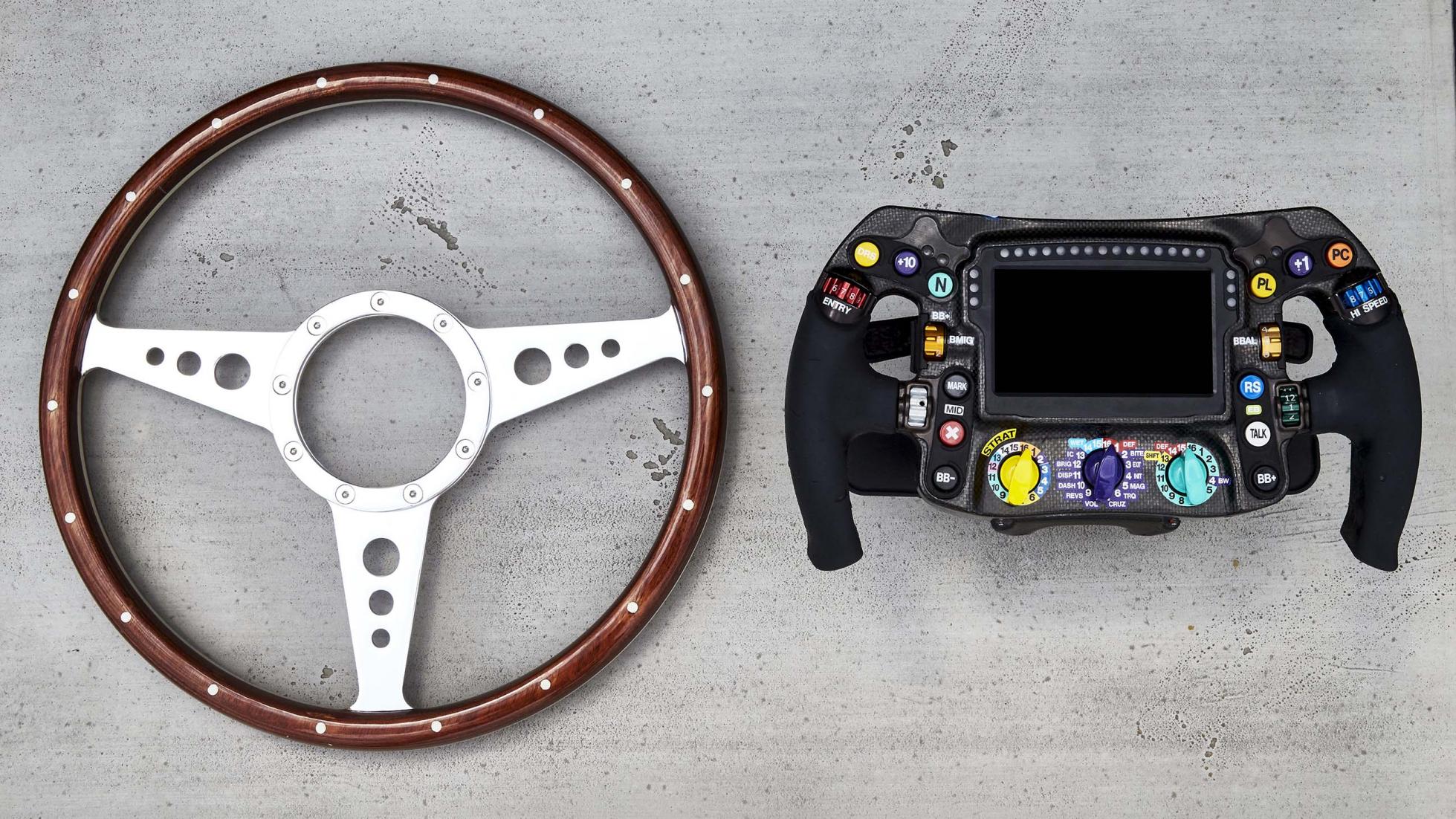 NOTE: This article first appeared on TopGear.com. Minor edits have been made.