The dust has settled and the sun has set on the 2020 Dakar Rally, and Ricky Brabec from the Monster Energy Honda Team has emerged victorious. This officially ends Honda's 31-year drought in the "most dangerous sporting event in the world."
The 2020 Dakar held in Saudi Arabia marked the 42nd iteration of the popular off-road endurance event. Honda's entry this year was its eighth attempt at the Dakar since returning in 2013—it did not compete from 1990-2012. Brabec's win is Honda's first taste of gold since its four-win streak from '86-'89.
Brabec closed off the win aboard a CRF450 Rally bike, and the other Honda teammates who joined him in the top 10 were Jose Ignacio Cornejo and Joan Barreda who finished in fourth and seventh, respectively.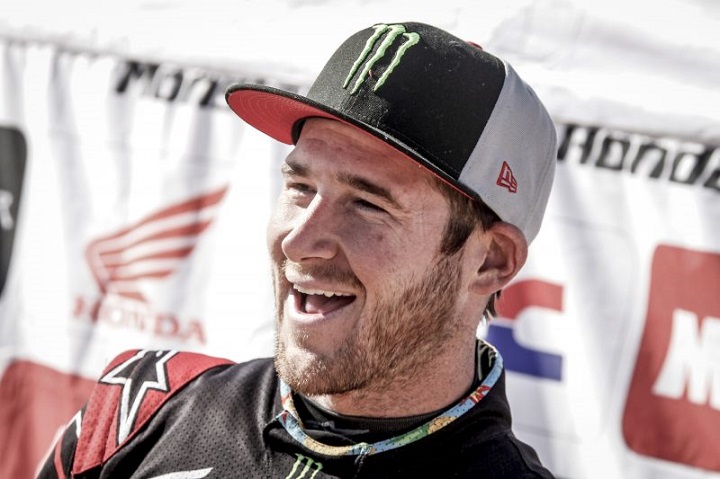 ADVERTISEMENT - CONTINUE READING BELOW ↓
"We finally did it! This victory couldn't possibly be better for Honda and the team. It was a tough and long race, but the team worked great together. The riders were good, the mechanics were good, the whole team worked really well. The bikes were really good in today's final stage, and our main goal was for everyone to get here safely. I can't thank everybody enough," shared Brabec following the victory. "The Honda team, and everybody that stands behind us, I thank all of you. I'm also deeply grateful to my teammate until last year, Paulo Goncalves. This was the first time for the event in Saudi Arabia, and the scenery was insane. I love it! We're going to be back next year!"
ADVERTISEMENT - CONTINUE READING BELOW ↓
Recommended Videos
Likewise, Honda Racing Corporation president Yoshishige Nomura also expressed his gratitude to the entire Honda team. He also honored the memory of the late Paulo Goncalves.
"First, I would like to congratulate Ricky Brabec on his victory. Also, I thank Joan [Barreda], Kevin [Benavides] and José [Ignacio Cornejo] on their fine performances. And finally, I thank the team staff and development team for making this win possible. This is the 8th year since we returned to the Dakar, and we've finally won. We have learned from our losses, and the cumulative effort of everyone involved over the past seven years gave us this wonderful result," said Nomura. "The relentless work of every member, in other words, a Team Honda effort, made this possible. We must not forget that Paulo [Goncalves] contributed immensely to the first six years, and we thank him and pray he rests in peace. We are also deeply grateful to all of our sponsors, and our fans worldwide."
ADVERTISEMENT - CONTINUE READING BELOW ↓
What do you think about Honda's Dakar victory? Let us know in the comments.