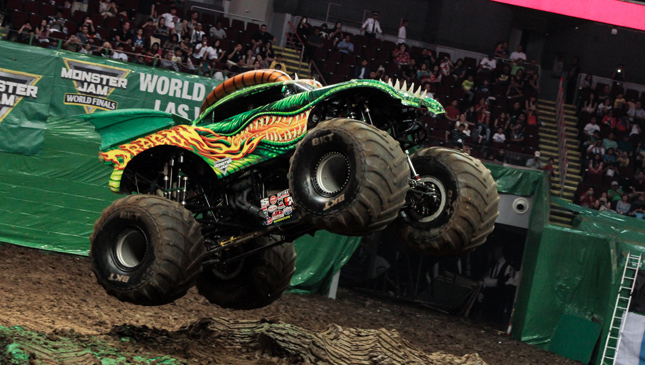 This year's Monster Jam might be over, but it's going to be a little while longer before our hearing adrenaline levels return to normal. Our team was in attendance this past weekend for the country's biggest and loudest (literally) motoring event, and once again none of us went home disappointed.
Just like last year, the show was held at the Mall of Asia Arena. Say what you will about the size of the venue (or the lack thereof), but don't deny the appeal of oversized trucks with enough hang time to put even the highest-flying NBA dunkers to shame. These behemoths had every child jumping from the seat with each gravity-defying stunt.
As for the dads? Let's just say that for one day, the fine line between men and boys was completely erased. The best barometer of the event's success wasn't the ticket sale or the virality on social media--it was the sight of fathers and sons sharing their passion for powerful engines, loud noises and tons of airborne metallic destruction. Priceless.
If you weren't able to catch the action, you have got to make time next year. Trust us, your kids will go nuts. Hopefully by then, organizers will have booked a more appropriate (read: bigger) venue.
Check out the photos from Monster Jam 2016 below.
Photos by Marlon Salazar