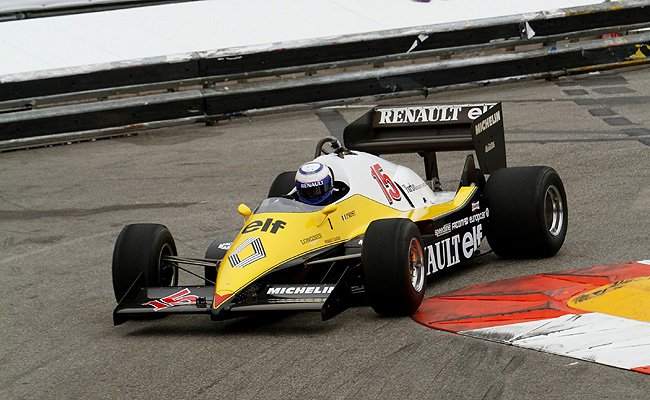 Time does heal all wounds, apparently. Thirty-one years after four-time Formula 1 champion Alain Prost was fired by the Renault F1 team after the 1983 season, the Frenchman recently drove the RE40 car that he raced that season at the ninth Grand Prix Historique de Monaco.
In the RE40, Prost claimed four victories and earned second place in the drivers' standings at the end of the 1983 season. Although he only managed to finish the 1983 Monaco Grand Prix in third place, Prost took the opportunity to drive his old Formula 1 car in a series of parade laps at the historic race.
Now, if only Michael Schumacher would wake up from his coma so he could do the same in one of his old Ferrari F1 cars in Monza.
Continue reading below ↓
Recommended Videos