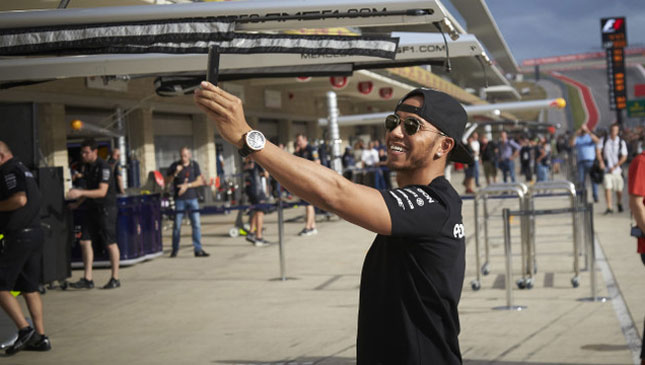 Looking back at the season, we could say Lewis Hamilton has managed to have one hand wrapped tightly around the 2015 drivers' trophy since the Hungarian Grand Prix, when Nico Rosberg failed to capitalize on the Briton's erratic race and made massive eff-ups of his own. Since then, the defending champion has been on point, winning all the races after the summer break save for the Singapore GP.
Which brings us to the here and now: his first opportunity to clinch title number three this weekend. Can Hamilton do it in the United States? The odds certainly look to be in his favor. Our advice if you want to witness the proceedings: Hit the sack early on Sunday, and set your Monday-morning alarm in time for the 3am live race telecast. On the off chance Hamilton fails to clinch the title, there are still indications we will at least get to see some on-track action.
ADVERTISEMENT - CONTINUE READING BELOW ↓
1. The main reason? Rain is forecast for all three days of the GP. The showers were expected to hit hardest on Friday, which would give the teams a lot of practice on the wet-weather tires in case the weather doesn't clear up on Sunday.
ADVERTISEMENT - CONTINUE READING BELOW ↓
Recommended Videos
2. Helping Hamilton's cause is the fact that closest rival Sebastian Vettel will take a 10-place grid penalty for a new engine on his Ferrari. This is part of Ferrari's power-unit development plan for the next season. Both Vettel and teammate Kimi Raikkonen will receive fresh engines for the US GP, having each activated their allotted four units for 2015.
Renault, too, is bringing its latest spec of engines for Red Bull and Toro Rosso, but Daniel Ricciardo and Carlos Sainz Jr. have stated that their outfits will most likely stick with the older configuration because the projected power gains are not worth the engine-change penalty. Honda is also running its latest engine upgrade on Fernando Alonso's McLaren, leading Jenson Button to quip that he wants Alonso to "annihilate" him because it will show Honda has found considerable power improvements.
ADVERTISEMENT - CONTINUE READING BELOW ↓
3. The Circuit of the Americas--or COTA for short--happens to be a happy hunting ground for Hamilton, who has won two of the last three races held here. Inaugurated in 2012, the Austin track is the 10th US venue to host an F1 event, after Sebring, Riverside, Watkins Glen, Long Beach, Las Vegas, Detroit, Dallas, Phoenix and Indianapolis. It is also one of four counterclockwise circuits currently in use, the others being Singapore, Brazil and Abu Dhabi.
4. On the subject of America, the country has had only two F1 champions: Phil Hill and Mario Andretti. Its only representative on the 2015 grid is Alexander Rossi, who definitely won't be adding to that tally anytime soon (if at all) driving a Manor Marussia car.
5. Finally, let's look at the title permutations courtesy of Formula 1.com. Here's how Lewis Hamilton can become a three-time champion this weekend:
* If he wins and Vettel finishes third or lower;
* If he is second, Vettel is sixth or lower, and Rosberg is third or lower;
* If he is third, Vettel is seventh or lower, and Rosberg is fourth or lower;
* If he is fourth, Vettel is ninth or lower, and Rosberg is fifth or lower; and
* If he is fifth, Vettel is 10th or lower, and Rosberg is sixth or lower.
ADVERTISEMENT - CONTINUE READING BELOW ↓
At a glance: United States Grand Prix
Circuit: Circuit of the Americas
Lap distance: 5.513km
Number of laps: 56
Dry-tire allocation: medium (prime), soft (option)
Qualifying: October 25 (Sunday), 2am
Race: October 26 (Monday), 3am
*Schedules are in Philippine time
Photos from Force India, Mercedes AMG Petronas, and Red Bull Racing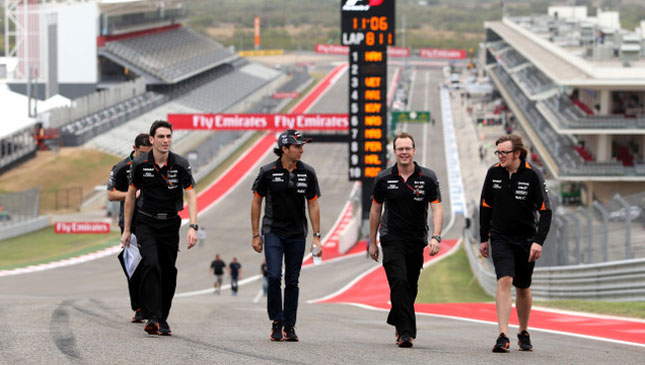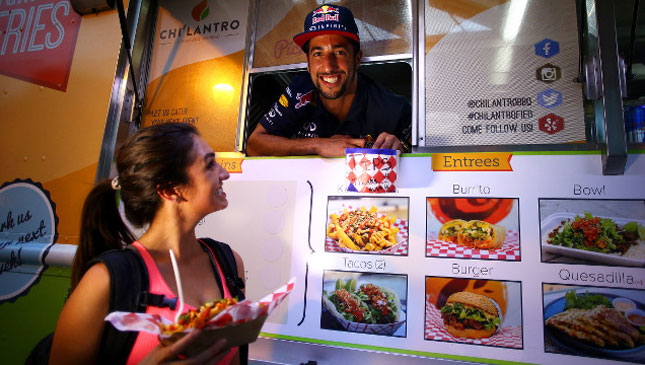 ADVERTISEMENT - CONTINUE READING BELOW ↓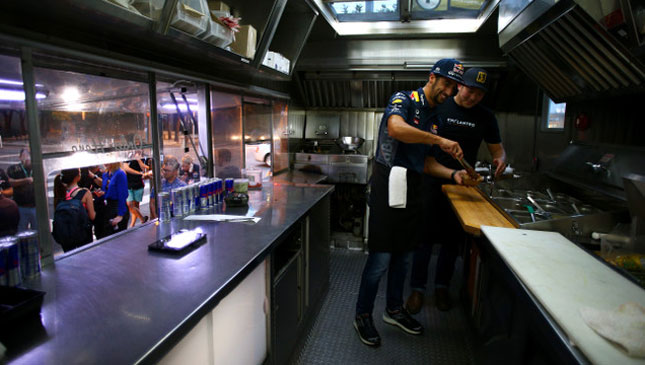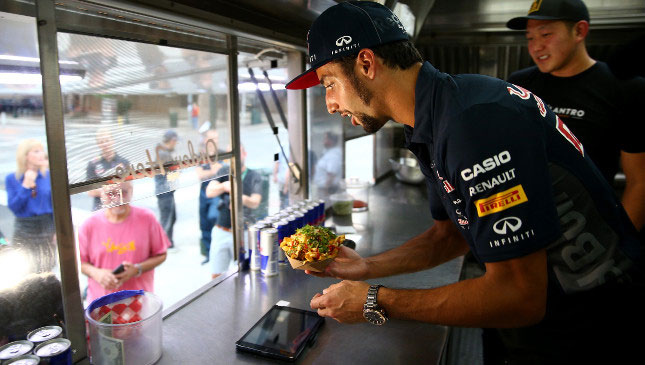 ADVERTISEMENT - CONTINUE READING BELOW ↓