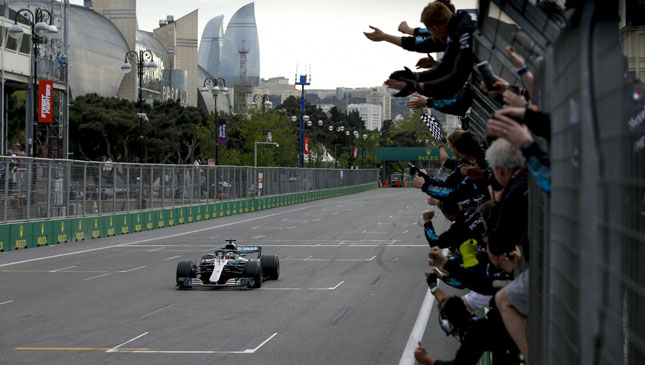 Well that was…exciting, wasn't it? Last year's Azerbaijan Grand Prix (technically the first one—as 2016's race was officially that year's European GP) was as exciting as they come nowadays, and we're pleased to report this year's race followed in its footsteps. And it wasn't like it was a slow-burner either, with all the good overtakes, crashes and so on saved for the last few laps.
ADVERTISEMENT - CONTINUE READING BELOW ↓
Vettel qualified on pole and led from the get-go, unchallenged on the short run down to the first corner by either of the Mercedes, Red Bulls or fellow Ferrari fanned out behind him. If at that point he thought he was in for one of those races where he qualifies first, leads from pole and claims the win without so much as a fumbled apex, he was quite wrong.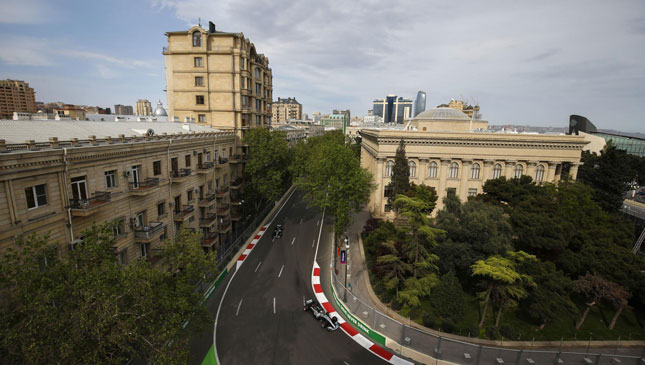 On the way down to turn three, Sirotkin's Williams got squeezed between Hülkenberg in the Renault and Alonso in the McLaren, taking the Russian out of the race and puncturing both of the Spaniard's right-handed tires. As Alonso began limping back to the pits, Esteban Ocon and Kimi Räikkönen had a coming together, sticking Ocon's Force India in the wall, damaging Kimi's front-wing and bringing out the safety car.
Seb survived the restart in first place, with Hamilton second and Bottas third. The two Red Bulls, meanwhile, started getting a bit fighty, in a battle that would, many laps later, see them take each other out of the race altogether, setting in motion a chain of events that would ultimately gift Hamilton the win. Their crash down into turn one brought out the safety car, giving Bottas the chance to pit without losing the lead he'd built up by not pitting when Vettel and Hamilton had earlier on.
ADVERTISEMENT - CONTINUE READING BELOW ↓
With the stricken Red Bulls cleared, on the restart second-placed Vettel made a do-or-die dive down Bottas's inside at turn one. He locked his brakes, ran wide on the exit and ultimately fell to fourth behind Räikkönen. Bottas was on for the win until he ran over a piece of debris with three laps to go, the ensuing puncture ending his race and promoting his teammate to first. Hamilton survived the closing laps to claim victory, Räikkönen came home in second and Sergio Perez, who passed a limping Vettel in the closing stages, finished third.
Meanwhile in the midfield, Sainz finished an excellent fifth, Charles Le Clerc a superb sixth and Alonso seventh, despite the lap one incident that gave him two punctures and floor damage.
Did you see the race? What did you make of it? Who's to blame for the Red Bulls' crash? Comment below…
ADVERTISEMENT - CONTINUE READING BELOW ↓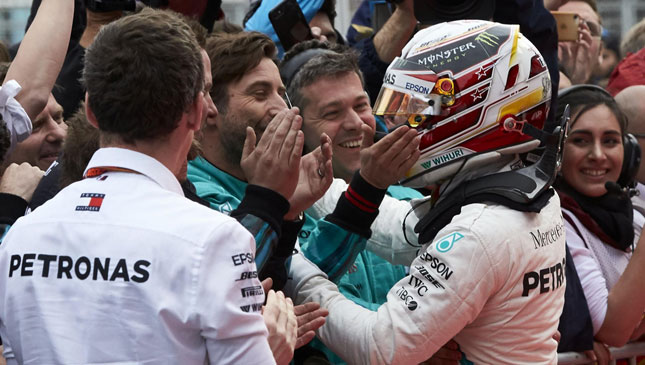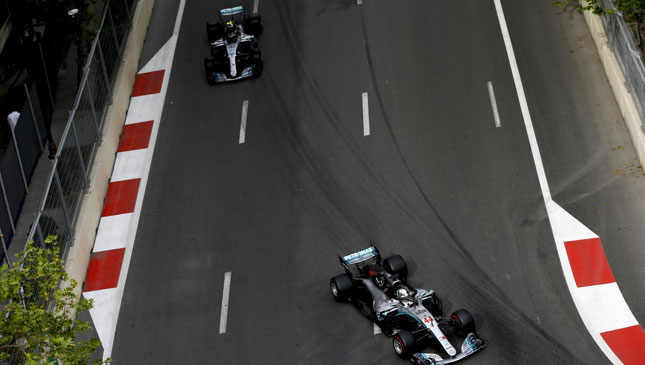 ADVERTISEMENT - CONTINUE READING BELOW ↓
NOTE: This article first appeared on TopGear.com. Minor edits have been made.