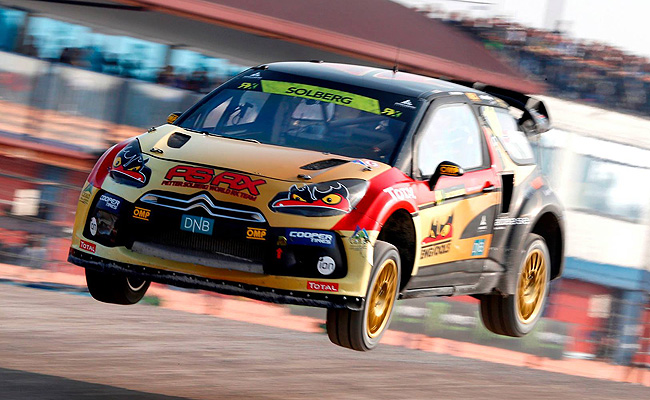 The 2003 World Rally Championship titleholder Petter Solberg has entered the record books as the first FIA world champion to win in two different disciplines after scoring enough points in the 10th round to bag the inaugural World Rallycross Championship.
With Solberg holding on to a 60-point lead ahead of second-placer Topi Heikkinen after finishing the World RX of Italy in third place, and with only two more rounds to go, the former WRC champ sealed the World RX title by winning four rounds to Heikkinen's one.
"This hasn't sunk in yet--it is a dream come true," said Solberg, who is now a world champion in both World RX and WRC. "When I stopped rallying, I didn't know what to do, and then IMG took on rallycross and brought it to an amazing level, so now it seems like the right choice. I broke the right-rear suspension in the final, and my spotter was shouting on the radio that I needed to calm down because all I needed to do was get to the podium and I would win the championship."
Well, congratulations, Mr. Solberg!
Photo from FIA World Rallycross's Facebook page
Continue reading below ↓
Recommended Videos