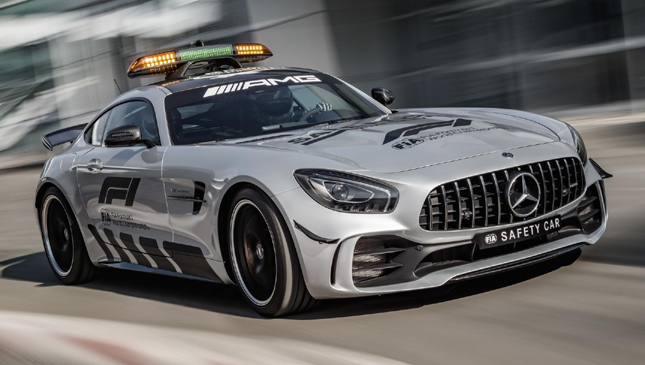 This weekend, the F1 circus will roll into Melbourne for the opening round of this year's Formula 1 season. And it's not just the drivers who'll be getting new cars (with the controversial Halo, remember) in Australia, but also Bernd Mayländer, the man who sits behind the wheel of the safety car. And what a company car upgrade: The new AMG GT R. Complete with 585hp, a flashy light bar and iPads inside.
It's the most powerful and track-focused foundation for a safety car ever. You may remember that the GT R is AMG's most hardcore car and has componentry largely carried over from the GT3 racer
There's four-wheel steering, carbon fiber body panels, moving underbody aero elements, 585hp from a twin turbo V8, fully redesigned suspension, extra supports to boost torsional rigidity, nine-position traction control, adjustable coilover spring/damper units and sticky Michelin Pilot Sport Cup 2s. To make it fit for purpose, there's safety car stickers, a light bar and two iPads and radios to allow co-pilot Richard Darker to remain in contact with race control and watch cartoons while the race isn't crashy.
Remember that Germany's Sport Auto magazine subjected the bi-turbo V8 Benz to its Nordschleife lap time test, and it achieved a verified time of seven minutes and 10.9 seconds. That makes it—radical lightweights excepted—the fastest street-legal rear-wheel drive car ever around the 'Ring. So plenty fast enough to slow down Lewis and gang.
Continue reading below ↓
Recommended Videos
Is it the coolest safety car of all time?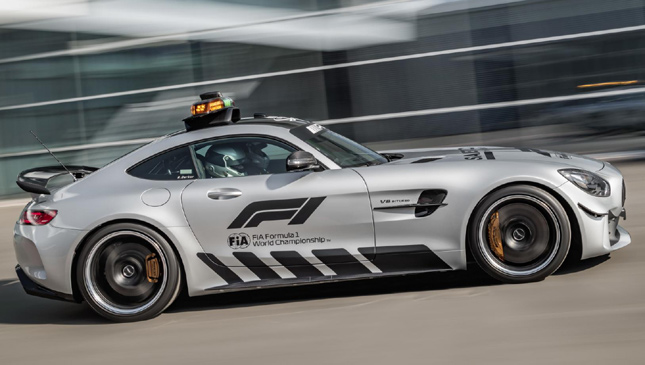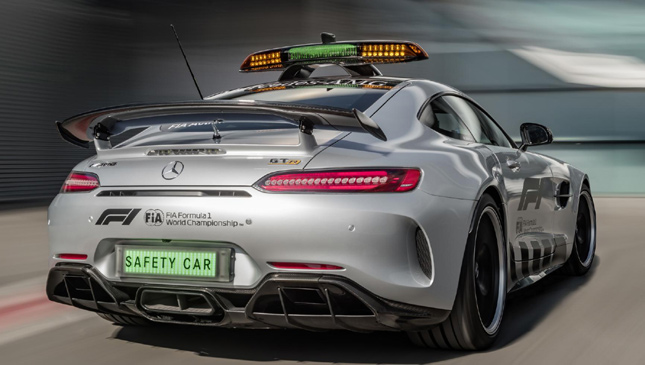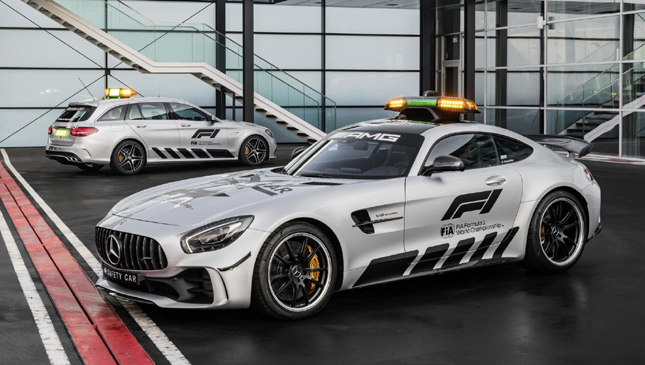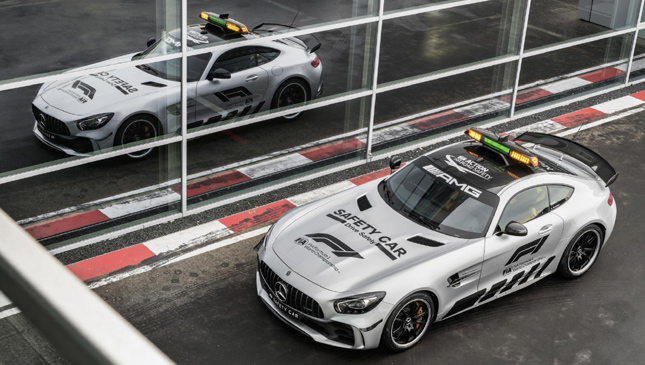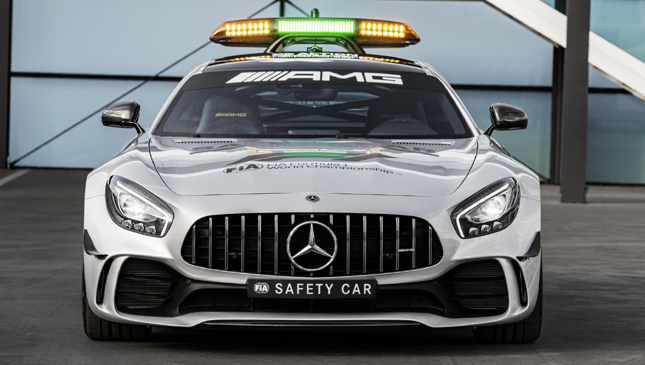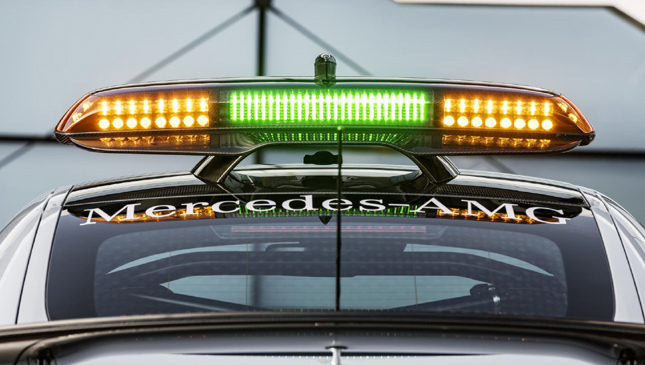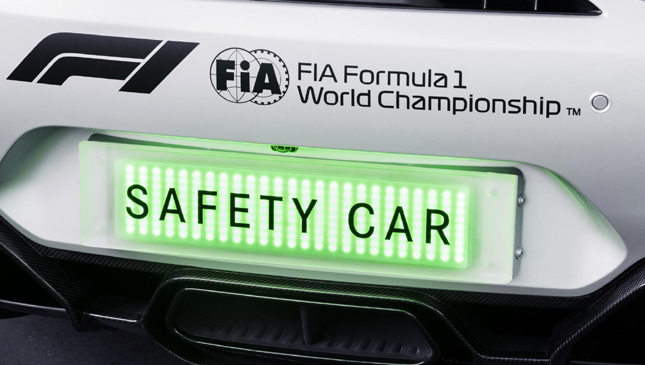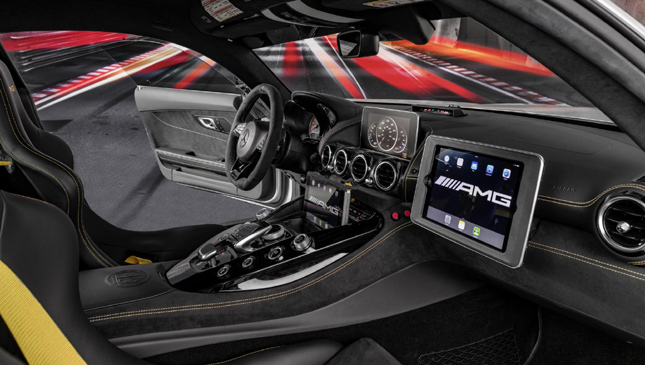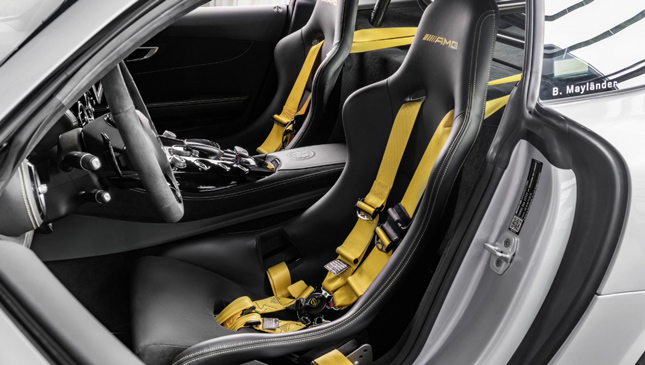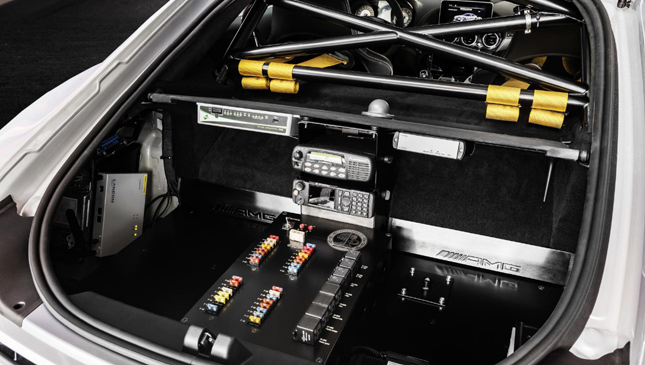 NOTE: This article first appeared on TopGear.com. Minor edits have been made.