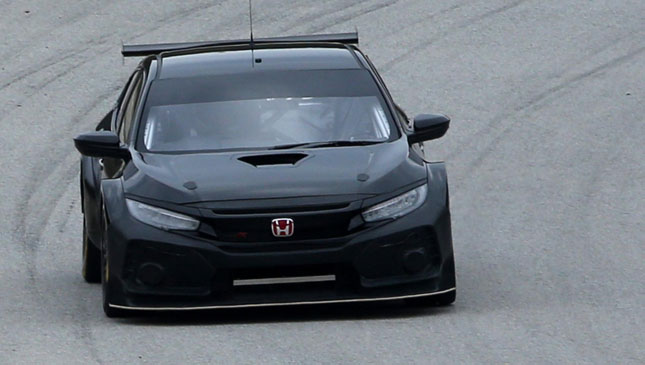 If you are a fan of a) the British Touring Car Championship, b) the Honda Civic Type R, and c) really evil looking nutjob racers, then boy, do we have the mother of all Venn Diagrams for you.
This is the 2018 Honda Civic Type R touring car, set to do battle in this year's BTCC. Though, judging by that paintjob/wing combo, it might feel more at home in Gotham City.
These are the first official pics of the new racer undergoing testing at Castelloli–Top Gear's battleground for our 2014 Speed Week, no less–ahead of the new season that kicks off on 27 March.
Continue reading below ↓
Recommended Videos
And Honda has had to turn around the car in a mighty short timeframe. It's the new FK8 Civic Type R–again, TG mag's 2017 Car of the Year–and will be manhandled by triple BTCC champ Matt Neal, and new signing Dan Cammish.
Underneath, and according to BTCC regs, it'll feature a 350hp+ 2.0-liter turbo up front–up from the road car's 316hp and still more than enough–a six-speed sequential box… and other such racing paraphernalia.
Look, the point right now isn't to dwell on the tech specs, it is to cower in fear. Criminals of Gotham, you have been warned.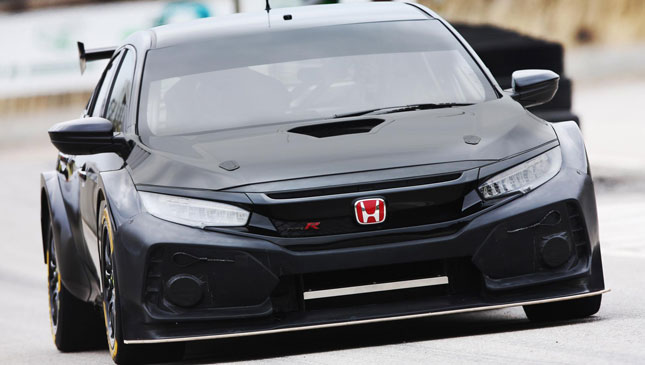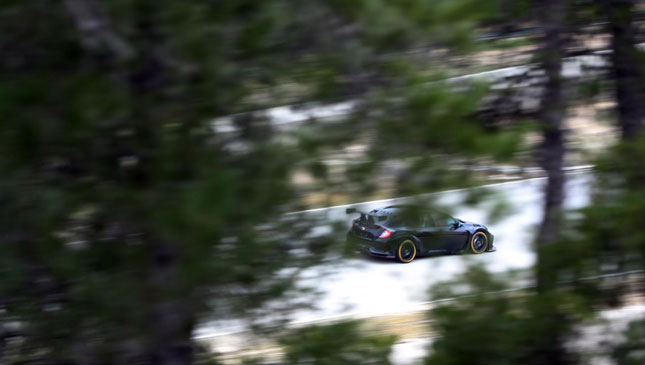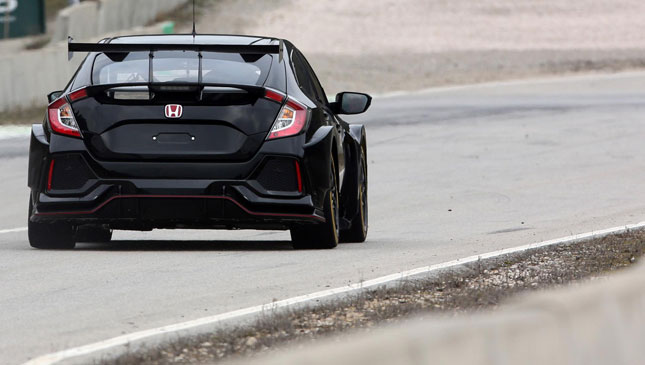 NOTE: This article first appeared in TopGear.com. Minor edits have been made.