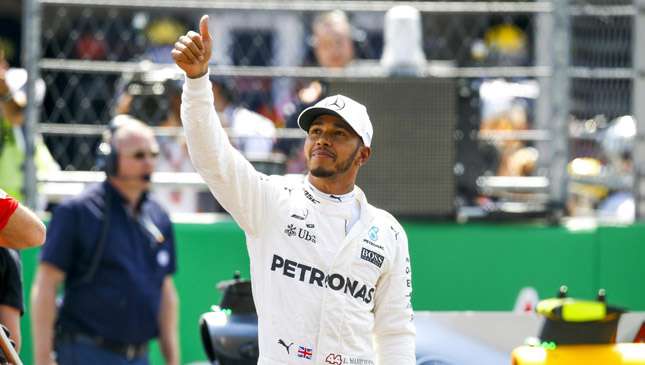 It's official: Lewis Hamilton has committed to the Mercedes-AMG Formula 1 team for another two seasons, in a deal worth a reported £40m (P2.8 billion) a year.
Which means the now four-time world champion will be racing in Merc overalls until the end of 2020, which will be his longest ever stint with a single team in the sport.
"This contract extension has basically been a formality since Toto and I sat down during the winter," Hamilton explained, "so it's good to put pen to paper, announce it and then get on with business as usual.
"I have been part of the Mercedes racing family for 20 years and I have never been happier inside a team than I am right now," he added.
Indeed, since Hamilton joined Mercedes back in 2013, he's won 44 races and three world titles. And don't forget, his McLaren F1 racer was powered by Merc engines, meaning he's only ever raced with a three-pointed star behind him throughout his F1 career. Mercedes points out Hamilton is its most successful driver… in its 112-year GP history.
Hamilton's boss and team principal Toto Wolff added: "We have been aligned with Lewis ever since we first sat down to discuss the details of this contract after last season, but there has understandably been a lot of interest and speculation around the whole process, so it's good to put all of that to rest and get this thing announced.
Continue reading below ↓
Recommended Videos
"Mercedes has become Lewis' home in Formula 1 and his story is linked forever with the silver and green of Mercedes-AMG," he added.
This year marks the first in the turbo-hybrid era where Mercedes haven't dominated as in the last four years—Hamilton trails title rival Sebastian Vettel by eight points heading into this weekend's German GP. Would you bet against him reversing that, though?
NOTE: This article first appeared on TopGear.com. Minor edits have been made.