Motorsport is brilliant, obviously, but if you want to participate in it yourself the barrier to entry is pretty high. Most racing drivers have blown all their savings, remortgaged their house, and maybe even sold one or two of their organs on the black market all to keep themselves in tires and race fuel. That's the reason sim racing has become so popular, as an affordable substitute for the real thing.
Just recently though, racing games have become a spectator sport in their own right and last weekend 'racing eSports,' as it's known, came of age. Both the official Formula 1 eSports series and the Gran Turismo World Championships held their glossy, high-budget finals, broadcast around the world. It was possible to park yourself in front of a screen last weekend and watch hours of high quality racing, without ever seeing a real tire touch the asphalt. Here are the seven things you need to know to become an instant eSports expert.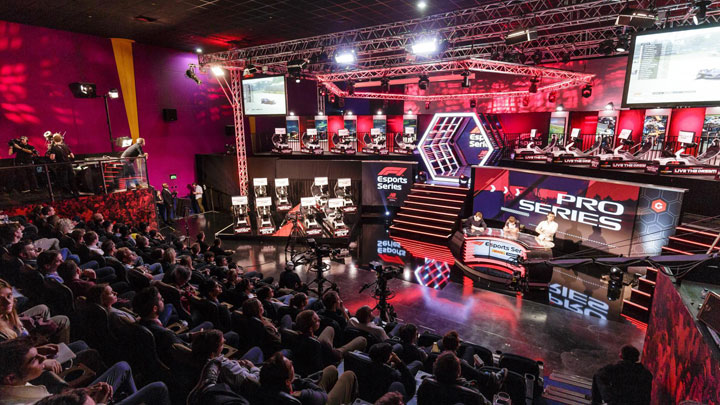 Continue reading below ↓
Recommended Videos
1) The stakes are high.
The big difference between eSports and just hacking around with your friends on a multiplayer server is that there are genuine prizes available, and not just monetary either. The F1 eSports prize fund was $200,000 (P10.4 million), but prior to the season players were drafted into real-world F1 teams, meaning they built a relationship with a proper, top-level race team over the course of the season. The Gran Turismo World Championship winner Igor Fraga will be crowned alongside real racing drivers at the FIA's Prize Giving Gala.
What's more, last year's winner of McLaren's World's Fastest Gamer competition Rudy van Buren won a job as one of the F1 squad's official simulator drivers. Racing games as a job interview? Definitely better than fretting over your CV in front of three people in gray suits.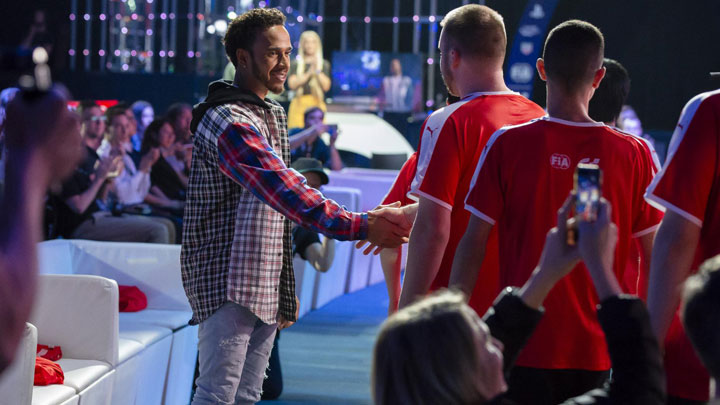 2) Big names are involved.
Lewis Hamilton's been a Gran Turismo ambassador since the launch of GT Sport, but it was still a pleasant surprise to see the current F1 world champion show up for the World Finals held in Monaco over the weekend and offer some tips to competitors. 2019 McLaren F1 driver Lando Norris is even more passionate about racing eSports, having raced sims for years. He's competed against many of the drivers in the F1 eSports series and regularly shows up as an expert pundit on the broadcasts. We think he might be a touch busier next year, however.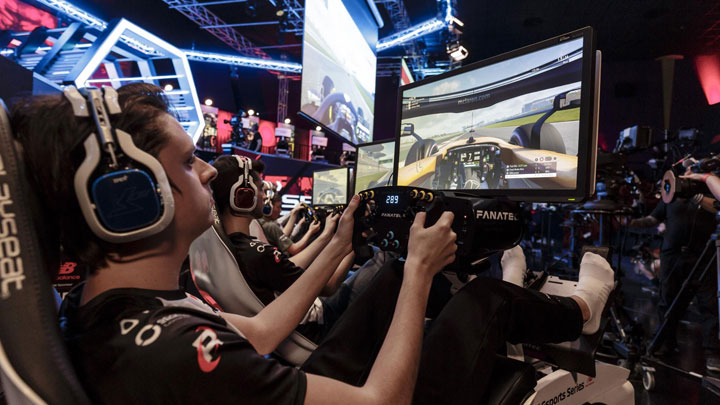 3) It's often better than the real thing.
Alright, we recognize that watching a pretend car race isn't quite the same as seeing a ton of metal hurtling through Eau Rouge. Having sat through our fair share of processional, predictable Grands Prix though, the quality of eSports racing is regularly better than the real thing.
Without the inherent risk to their fragile bodies and millions of dollars' worth of carbon fiber, eSports racers are often happier to send in a low percentage move at places on the circuit that real racing drivers would never dare. What's more, with hundreds of hours of virtual practice time clocked, they're likely to be able to make it stick, too.
That said, Mercedes did win both the drivers' and the teams' championships in the F1 eSports series as well, so maybe it's not so different from reality after all.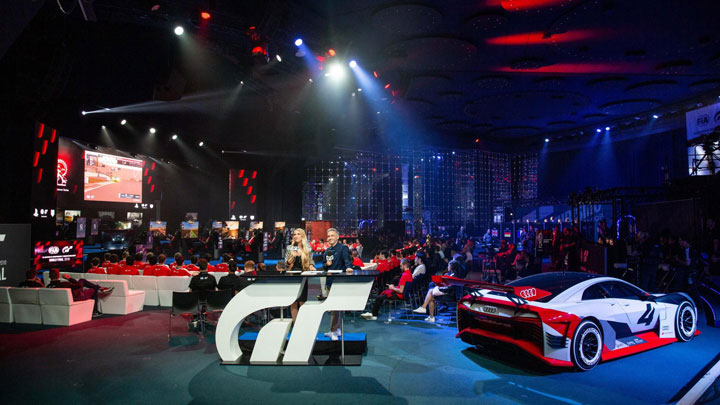 4) Your favorite game is probably represented.
We all have a favorite racing game, usually the one we're quickest in. Whatever your poison, though, there's probably an eSport for you. Gran Turismo Sport is built from the ground up with eSports in mind, Forza Motorsport 7 has its own racing championship and the official F1 eSports series runs on the official F1 game, as you might expect.
The McLaren Shadow competition, which evolved from World's Fastest Gamer, aims to open eSports up to even more racing game communities, including mobile ones. "We play off that tribalism in Shadow," explains McLaren's director of eSports Ben Payne. "Luckily, we're probably the only company who can do that based on how we license our cars, either in racing and heritage racing and then obviously the road cars which are in pretty much everything from something in your pocket to something at home."
And yes, if you're the one NASCAR Heat 3 fan in the whole of Britain, there is indeed a NASCAR Heat eSports series. Fill your cowboy boots.
5) It's easy to watch.
When we say it's easy to watch, we don't mean you won't have to do a bit of trawling to find the broadcasts—the Gran Turismo World Finals were shown on the game's own YouTube channel, for example. It's easy to watch because at the top level, these are TV quality shows with professional pundits and commentators, ensuring you can tell what's going on. The F1 eSports series features BBC Five Live's F1 commentator Jack Nicholls calling the action, alongside the boundlessly enthusiastic ex-racer Davide Valsecchi.
And because the drivers are entirely visible as they drive, you can see all the fancy footwork, all the pained expressions and all the victorious finger wagging for yourself. Though because no-one drives in shoes, you can probably also tell who hasn't washed their socks. Ew.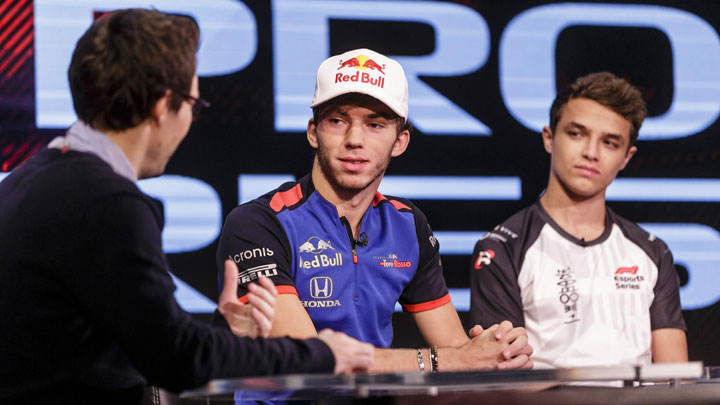 6) These guys are quick.
Just because they're playing videogames, doesn't mean these guys aren't quick drivers. The level of consistency and race craft on display is exceptional and there was some phenomenal wheel-to-wheel battling in the final races of both the Gran Turismo and F1 championships.
We've known for a while that gamers could become racing drivers through the GT Academy series, but McLaren's World's Fastest Gamer winner Rudy van Buren last year raced alongside their newest F1 signing Lando Norris at this year's race of champions and outscored him. I'm sure if Lando phones in sick at any point next season, van Buren will be the first to stick his hand up.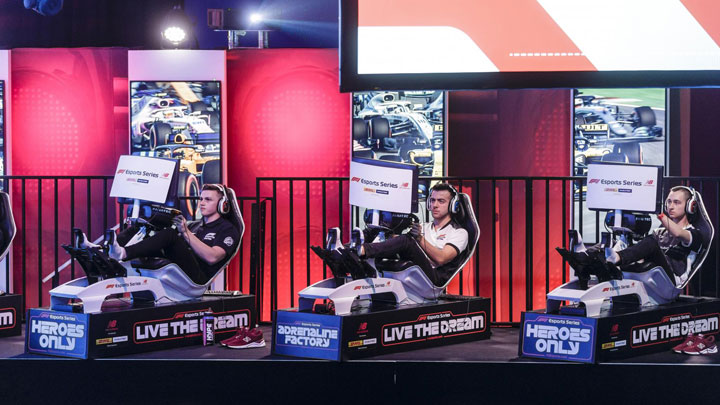 7) You have a shot.
As mentioned earlier, unless you fancy selling a kidney, the chances of you making it in real-world motorsport are slim, but if you fancy yourself as a bit handy at racing games you have as good a chance as anyone to make it in eSports. Most racing eSports series have open qualifiers and over 66,000 players competed for a chance to make the F1 eSports series draft alone. All you need is a copy of the relevant game and for everyone to stop hogging the Internet connection with Netflix while you compete online.
And while most eSports racing takes place using a wheel and pedal set, which can be expensive, the Forza Racing Championship is unique in mandating the use of a standard Xbox One controller.
NOTE: This article first appeared on TopGear.com. Minor edits have been made.