Take a moment to click through the images above. A Baja racer with the blue-and-gold livery of Subaru's classic Impreza rally cars? Yep, we can pretty much guarantee that this is the coolest thing you'll see today.
Its full title is the Subaru Crosstrek Desert Racer—not to be confused with the Crosstrek SUV, aka the XV, that's sold in the US, of course. This is a joint project between Subaru Motorsports USA, Crawford Performance, and Grabowski Brothers Racing. However, the comet cluster isn't the only Subaru icon that has been deployed.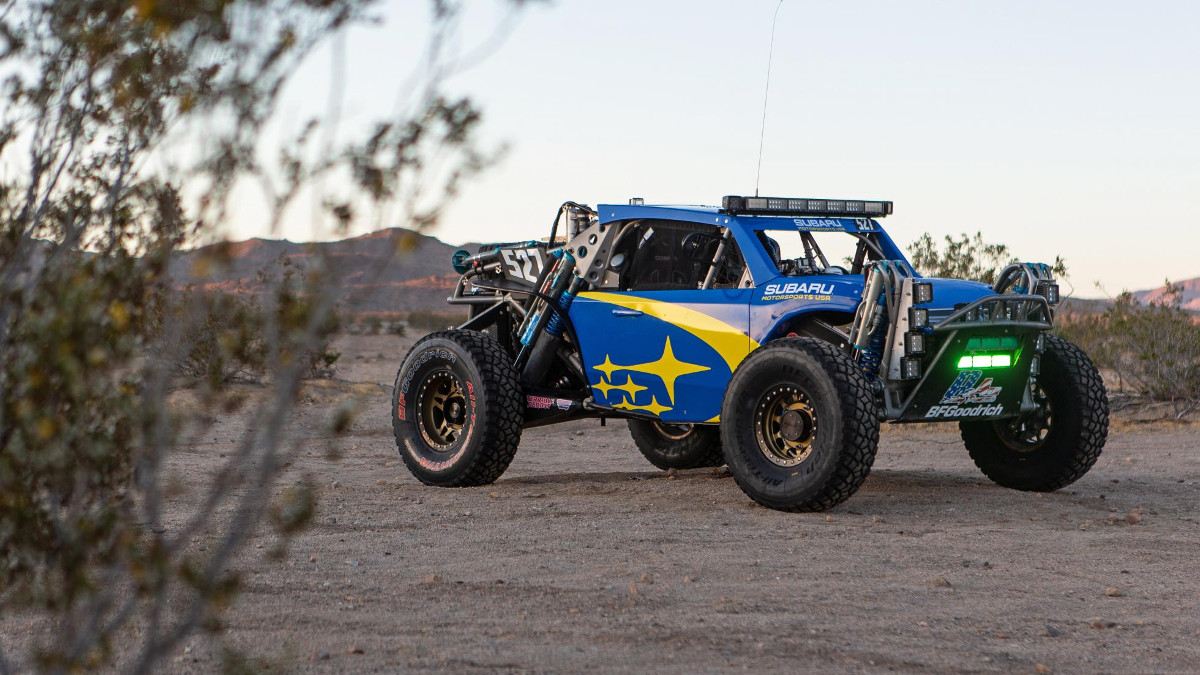 That's right. This thing is running a 2.5-liter naturally aspirated boxer engine that kicks out 300hp—a substantial amount given that the Desert Crosstrek presumably weighs about as much as a shoe.
Check out that suspension setup, too. It looks like an angry spider.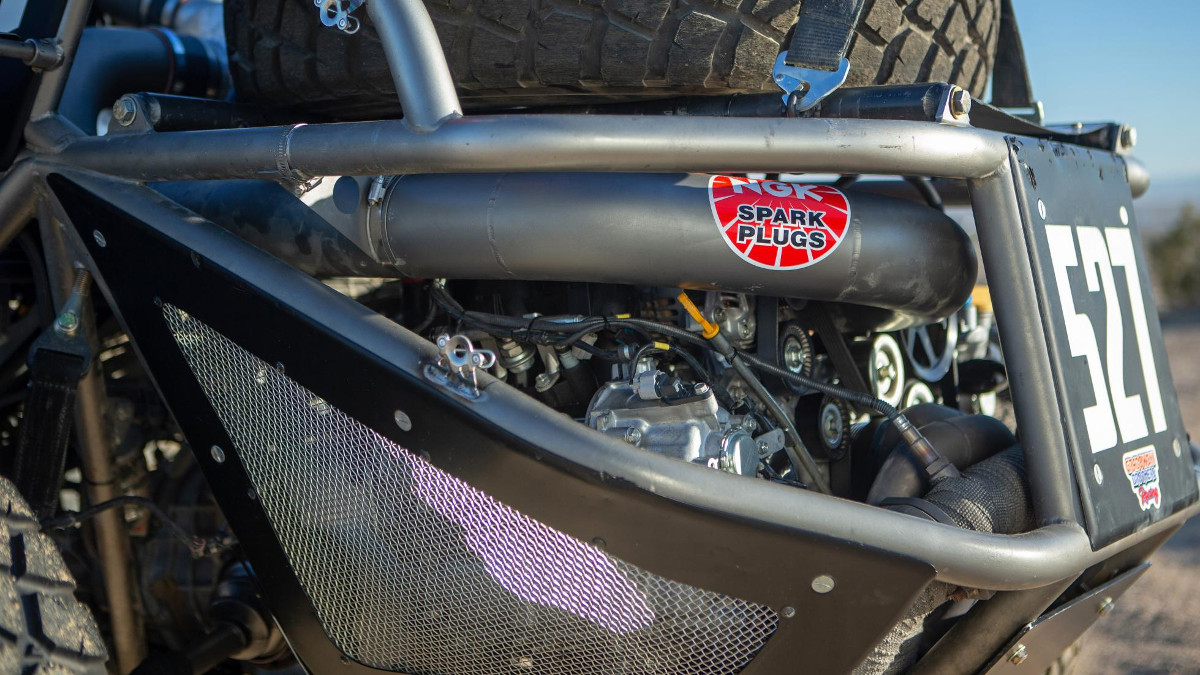 ADVERTISEMENT - CONTINUE READING BELOW ↓
In its old livery, the Crosstrek took a Class 5 Unlimited win at the 885km Vegas to Reno off-road race, as well as a second-place finish at the Baja 500. Those colors are surely worth an extra few seconds, though, right?
We'll find out this season when Subaru takes it to both the Baja 500 and 1000. For now, just carry on ogling...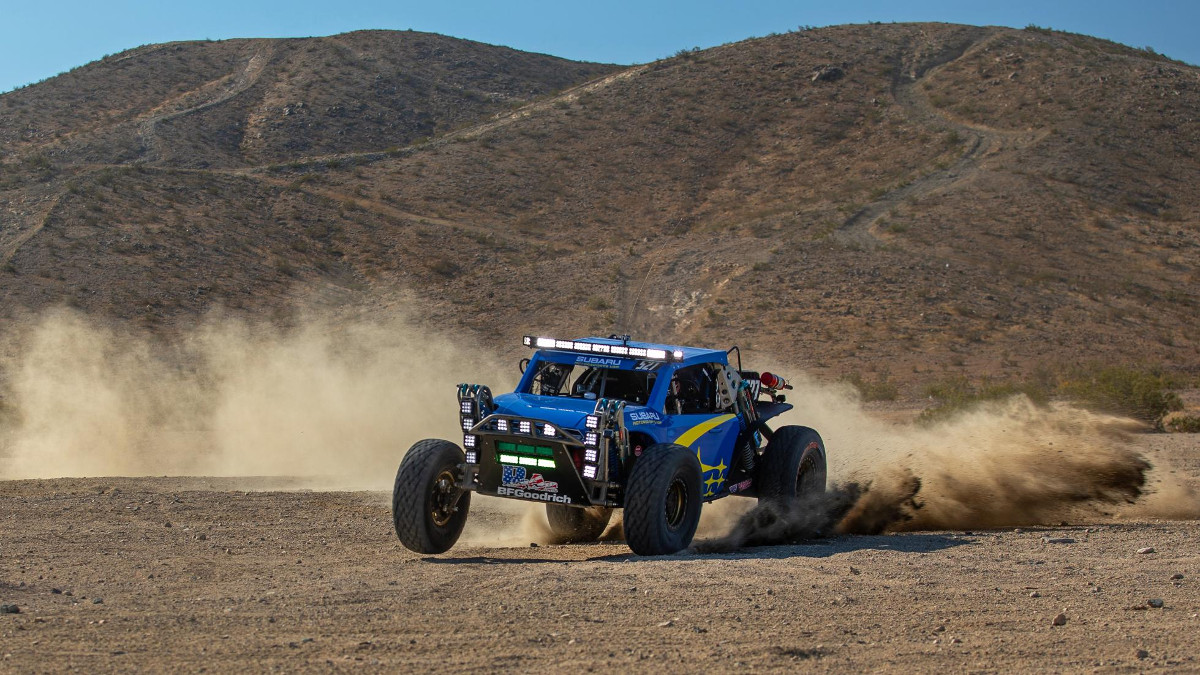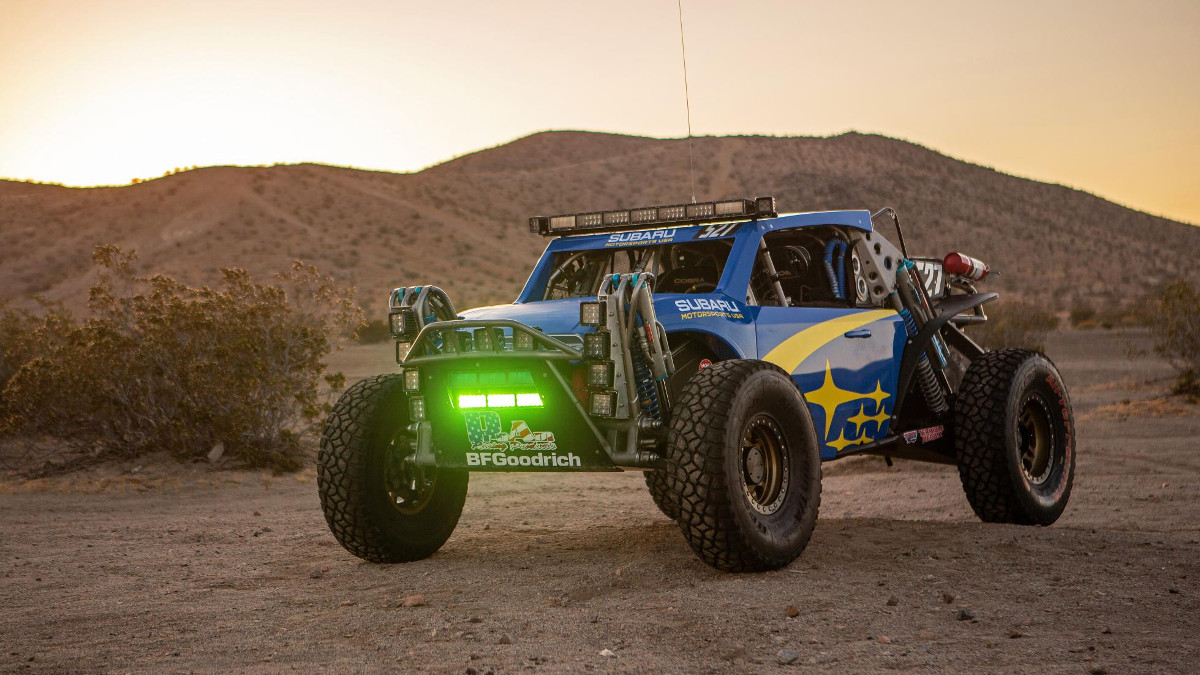 ADVERTISEMENT - CONTINUE READING BELOW ↓
Recommended Videos
NOTE: This article first appeared on TopGear.com. Minor edits have been made.