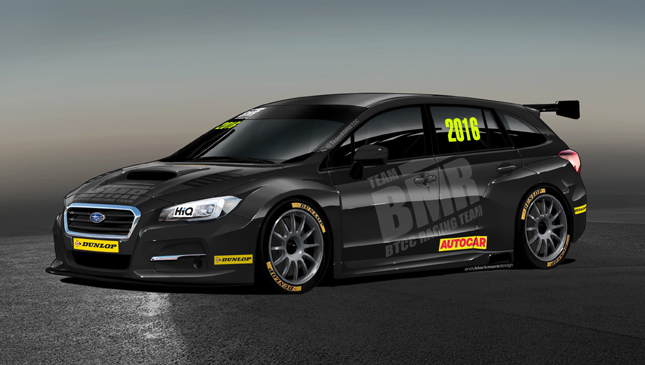 Station wagons aren't exactly cars one would consider "sporty" in nature. Sure, some manufacturers will, from time to time, come out with sporty variants based on popular estate models. But that extended roofline and the extra cargo space will almost always give us the impression that these rides lean toward appealing to the more practical bunch. The Subaru Levorg, however, is a different case entirely.
The Japanese carmaker has seen the untapped potential beneath the station wagon's humble demeanor, and presented us with the Levorg Sports Tourer, which is quite possibly the sportiest wagon we've ever come across. In fact, this car is so sporty that British racing team BMR is entering it in the 2016 British Touring Car Championship, a first for a Subaru vehicle.
The ride had to undergo a few tweaks here and there courtesy of the boys from BMR. In stock trim, the Levorg packs a 1.6-liter turbo flat-four engine that puts out 178hp coursed to the drive wheels via Subaru's renowned Symmetrical All-Wheel Drive system. BMR has turned the Levorg into a rear-wheel-drive beast in order to comply with event regulations--a piece of cake, considering that both Subaru and BMR have extensive experience in the field of tuning and motorsports.
Continue reading below ↓
Recommended Videos
The Subaru-BMR contingent will field four drivers, including Jason Plato and Colin Turkington. No other details about the car or the team were revealed as of press time. These will be detailed to the world during the media launch on March 22. The official start of the BTCC's 2016 season will be on April 2.
While Subaru has no plans of turning this version of the Levorg into a production car--like BMW or Audi did with the M3 and the Quattro back in the '80s--it should still make Levorg owners proud to know that their ride is in good company.