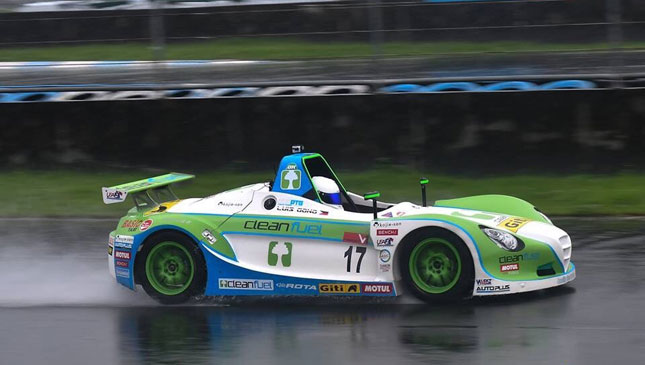 At Clark International Speedway this past weekend, Luis Gono of Team CleanFuel Racing/Motul-Autoplus overcame wet weather conditions to win the third leg of the Formula V1 Championship.
After earning pole position during the qualifying sessions, he gained an eight-second gap over his rival Tyson Sy of Team Parts Pro racing. In the end, Gono finished the Pro Class with a time of 2:22.68, while his teammate Dominic Roque earned a 2:25.6 time in the Amateur Class.
"It was slippery and I had to calculate my move especially during fast corners because I did not want to spin out or slow down. I kept telling myself I have to be consistent and always focus without being distracted by the elements around me," Gono explained.
Continue reading below ↓
Recommended Videos
"It was a team effort and I would like to share this win with them also for setting up the car perfectly for the wet race," he added. Aside from Formula V1, Gono also races in the Drift D1 Championships and is a former Toyota Vios Cup champion. Clearly, his racing pedigree and experience came in handy in Clark.
Considering how bad the weather was over the weekend, Gono's win was no small feat. Congratulations!