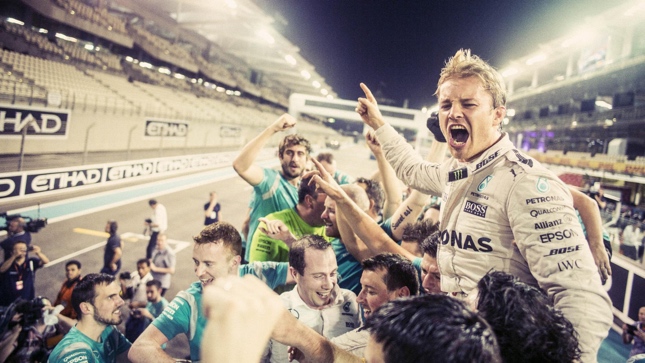 Lewis Hamilton is renowned for wearing his heart on his sleeve. But it was his Mercedes teammate who wrong-footed the entire world of sport by announcing his retirement from Formula 1. Nico Rosberg, world champion for just five days, says he has climbed the mountain, achieved what he's always wanted to do, and now he's following his heart. And that means quitting F1.
From a psychological point of view, it's as fascinating a decision as it is unexpected. Our collective obsession with elite sportsmen and women is partly down to an appreciation of their superhuman skills, their ability to perform consistently at a physical and mental level that's far beyond 99.9% of the population. It takes guts, and necessitates massive sacrifice. But there's something that's less appreciated, less obvious, and that's knowing when the time has come to pack the racket away once and for all, or hang the helmet up for the last time. This, too, takes a huge amount of guts. Maybe even more.
ADVERTISEMENT - CONTINUE READING BELOW ↓
Nico Rosberg has 10 seasons in F1 under his belt, worked his nuts off for Williams between 2006 and 2009, and was one of the key individuals in building Mercedes into one of the most indomitable forces ever seen in Formula 1 following his arrival there in 2010. Nico didn't luck his way into the best seat in town, he earned it.
During his years at the team, he had to deal first with the return of Michael Schumacher, and then the arrival of his old friend, and foe, Lewis Hamilton. These are two of the 10 greatest racing drivers of all time. He held his own against Michael, and has just beaten the other to the driver's world championship. Debate all you like about how fast Nico really is, where he sits in the pantheon of the greats, or even if you really like the guy or not. But he climbed that mountain all right.
So why go? Why walk away from the team that's provided him with the most awesome possible equipment to do the job he was seemingly born to do, the team who are odds-on to keep providing it even as the regulations change for the 2017 season? Fellow retirees Jenson Button and Felipe Massa had the body language, in and out of the car, of men whose best days were behind them. And while the average age of an F1 driver gets younger and younger, Nico's hardly an old-timer at 31. Can you lose your hunger, just like that?
"I find it absolutely extraordinary, a big surprise," Martin Brundle told Sky Sports. "I don't know what's tormented him that much to want to call it a day right now. It's obviously a personal decision and it's bad for Formula 1 because we haven't got a world champion through the winter and next season."
Martin may be right, but I don't think Nico owes it to F1 to keep driving. Not when I suspect that his decision-making is driven by something even more primal than the urge to go as fast as you possibly can, and beat the next man: It's the one that says you should be around to take care of your wife and child.
"This season, I tell you, it was so damn tough. I pushed like crazy in every area after the disappointments of the last two years; they fueled my motivation to levels I had never experienced before," Rosberg observed during the press conference. "And of course that had an impact on the ones I love, too—it was a whole family effort of sacrifice, putting everything behind our target. I cannot find enough words to thank my wife Vivian; she has been incredible. She understood that this year was the big one, our opportunity to do it, and created the space for me to get full recovery between every race, looking after our daughter each night, taking over when things got tough and putting our championship first.
"I've done it, I'm so happy and at the same time it was a very, very tough year."
ADVERTISEMENT - CONTINUE READING BELOW ↓
Nico looked spent, exhausted before the season finale at Abu Dhabi, but only now do we know just how deep he was digging. Yes, he had the best car, and he was driving for the best team. And yes, he was being paid a considerable sum of money to do it. But like Jackie Stewart, Alain Prost—the last reigning world champion to retire, in 1993—and more recently Damon Hill and Mark Webber, Rosberg's decision lets a little light into the human side of a sport so many of us love so deeply, but one that preys on frailty and savages anyone who shows even a hint of it. In so doing, he's revealed himself to be a fully-formed, multi-dimensional human being, someone who knows there's more to life than… work.
Let someone else have a crack at it. One thing's for sure, Toto Wolff's mobile phone is going to be red hot, and the lawyers at several of F1's biggest teams will be frantically checking the small print as you read this.
"Did I think I was destined to do this? No. I've inherited my father's pessimism, a combination of pessimism and realism. So many things have to come together, I was never certain I would get here," Nico Rosberg told me, when I interviewed him in April 2006, just a few races into his F1 career.
"My dad goes on and on and on about the racing. From 6am until eight in the evening… and I've had it up to here, then he gets annoyed because I don't say anything. I can't tell him to shut up. It doesn't work."
Keke ought to be very proud indeed of his boy today.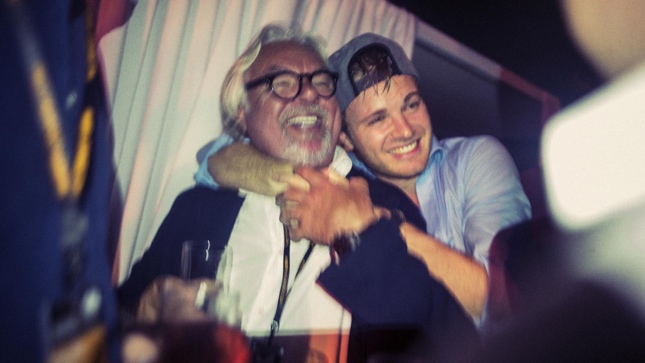 NOTE: This article first appeared on TopGear.com. Minor edits have been made.