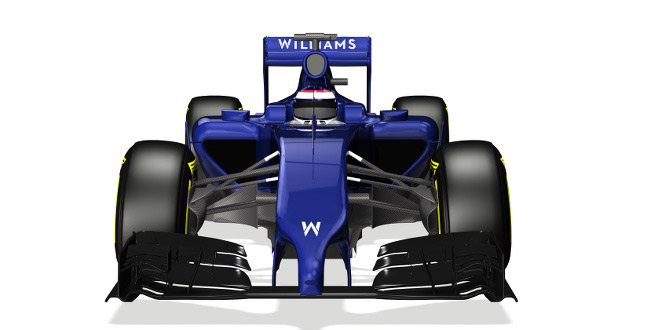 In our opinion, the Force India VJM07 photo released a couple of days ago hid the car's nose like it was something to be ashamed of. Well, Williams has revealed its own 2014 entry, the FW36, in a set of renders, and as Formula 1's tech and design boffins have been warning us since last year, the nose isn't exactly pretty.
"F1 is still going to be an aerodynamic formula in 2014," says Pat Symonds, the team's chief technical officer. "There are some significant changes: The nose is lower than last year's, and the front wing is narrower, which means the end plates are now more shrouded by the front tire. The rear wing isn't as deep as last year's, and the beam wing below it is no longer permitted. We've also lost the ability to use the exhaust to enhance aero performance."
R&D work for the FW36 spanned a total of two years. In May 2013, the team received the first CAD data for the new-generation power unit from its new partner, Mercedes. The design phase wrapped up four months later in mid-September; dyno testing, first for the new eight-speed automatic gearbox and then for the whole powertrain, kicked off in November; and the launch-spec aerodynamic package was signed off in the first week of December.
"There's a lot more technology on the cars this year," Symonds notes. "We've had turbocharged engines in F1 before; what's different this time is that it is much more than just an engine change, it is a completely different system. We've gone from a slightly hybridized normally aspirated engine to a fully integrated hybrid power unit with novel technology at its heart."
ADVERTISEMENT - CONTINUE READING BELOW ↓
One of the biggest challenges that has resulted from this, Symonds adds, has to do with cooling. "Overall, the cars will need more cooling this year. The demands on water and oil cooling may be slightly diminished, but the Kinetic Energy Recovery System is significantly more powerful and hence needs more cooling," he explains. "We also have to cool the charge air from the turbocharger compressor, which requires a substantial intercooler."
We'll keep an eye out for any smoking or blown power units at the Jerez pre-season test next week, but with the winter conditions in Europe this month, more cooling issues are likelier to crop up when the cars run in Bahrain for the second and third pre-season tests in February.
Images from Williams F1 Team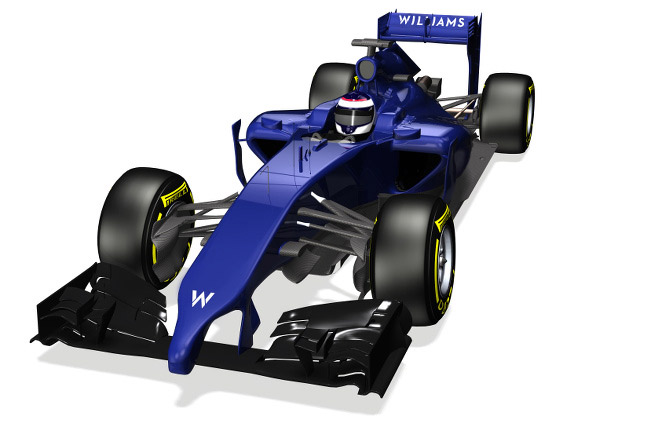 ADVERTISEMENT - CONTINUE READING BELOW ↓
Recommended Videos