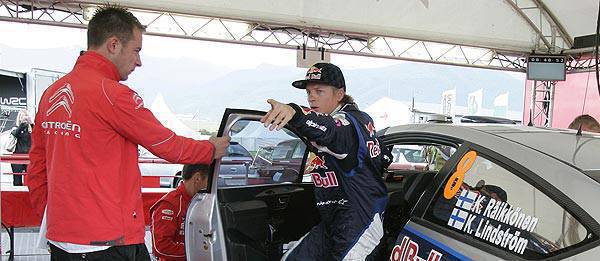 Despite his lackluster first season in the 2010 World Rally Championship (WRC), former Formula 1 world champion Kimi Raikkonen is giving the series another try--this time with his own team.
Raikkonen drove for the Citroen Junior Team in the 2010 season. With the French carmaker opting to support only its World Rally Team for the 2011, Raikkonen is left without a race seat.
According to French sports newspaper L'Équipe, Raikkonen lodged his entry for the season-opening Rally of Sweden scheduled to take place from February 10 to 13.
Named ICE 1 Racing Team, presumably after his "Iceman" moniker, Raikkonen will reportedly be running a Citroen DS3 under his own colors. The team's funding, which will cover 10 of the 13 scheduled races this year, will supposedly come from Raikkonen's personal sponsors.
Raikkonen's move to form his own team could be a sign that he'll be competing in the WRC for the long run as the Finn recently revealed that he did not miss F1 in his first year away from the sport since his debut in the 2001 season.
"Of course I thought about it, because you think about everything. But I never really thought seriously about it, because actually I didn't miss Formula 1 at all this season," Raikkonen said in WRC.com. "Before the start of this year I thought it would be interesting to see if I missed it at all and in fact I didn't."
Continue reading below ↓
Recommended Videos
Photo from Citroën