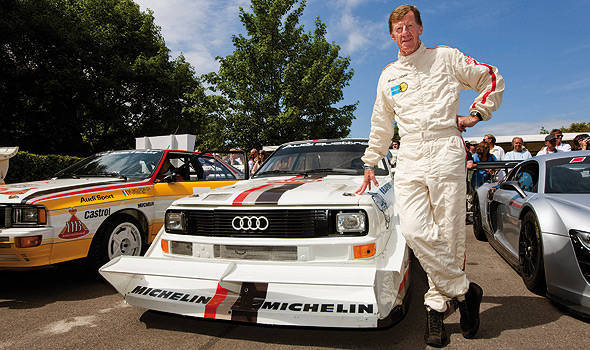 It looks like two-time World Rally Champion and one-time Pikes Peak record holder Walter Rohrl will be skipping the 25th anniversary of his legendary drive up the famed mountain course this weekend, TopGear.com reported.
This comes four months after Audi announced that Rohrl supposedly was to do the feat again in the Audi Sport Quattro S1 that he had driven in 1987 to set a time of 10 minutes and 48 seconds, the fastest time ever set for the race's old, unpaved dirt surface.
Though no reason was given as to why Rorhl won't be running the race anymore, the speculation is that the postponement of the event from its original July 8 date to August 12 following the wildfire near Colorado Springs last month may have been a factor.
Perhaps as a way to make up for Rohrl's absence, Audi is teasing everyone that it has a surprise in store in the form of an RS5. As to what it plans to do with the RS5 is still unknown. The car reportedly isn't on the list of competitors for this weekend's race. We guess we'll have to wait for the weekend to find out what that is exactly.
Continue reading below ↓
Recommended Videos