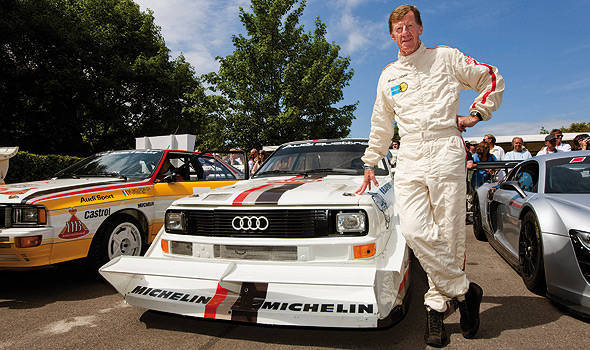 After 25 years, two-time World Rally Champion Walter Röhrl will reunite with his Audi Sport Quattro S1 and tackle the legendary Pikes Peak where he set a record that still stands today.
On July 11, 1987, Röhrl drove the nearly 600hp Audi Sport Quattro S1 up Pikes Peak in 10 minutes and 48 seconds, setting a milestone in the history of the oldest hill climb in the United States and for Audi as well. Faster times on the course were recorded later, but these were done only after the road was paved. Yes, Röhrl achieved his record when the Pikes Peak race was still tackled on an unpaved dirt road.
On July 8, 2012, Röhrl will once again take the Audi Sport Quattro S1 up the mountain for the second time. Although he won't be doing it under race conditions, Audi believes it will be challenging enough.
Continue reading below ↓
Recommended Videos