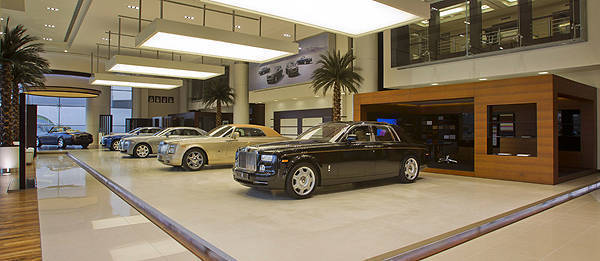 With oil prices continuing to go up, it's understandable that the only ones who are really benefitting from it are the sheiks in the oil producing countries in the Middle East. Ironically, these oil barons are reportedly showing off their riches nowadays by buying supercars and luxury cars despite the political turmoil in the region.
According to Bloomberg.com, with the profits gained from selling oil at nearly $100 a barrel, wealthy Arabs are likely to buy luxury vehicles from brands like Rolls-Royce, Maserati and Porsche this year.
The report estimates that the sale of high-end cars in the region would increase by 20 percent for 2011, more than double the overall rate of 9.7 percent for the segment.
"Thanks to the United Arab Emirates, we were able to counterbalance the slowdown in other parts of the region," Umberto Maria Cini, Maserati's managing director for the Middle East and Africa for Maserati, was quoted saying. The Italian added that if the brand's sales from May and April continues, Maserati may "run out of cars" in the next few months.
As for Porsche, the German carmaker reportedly has a three-month waiting list of buyers from the United Arab Emirates for the Cayenne while those shopping for a 911 might have to wait for as long as seven months.
Continue reading below ↓
Recommended Videos
Predictably, luxury car manufacturer Rolls-Royce's sales through May 2011 increased by 74 percent in the Middle East and African markets, with the United Arab Emirates reportedly cornering the largest share.
"There's more customization here than other parts of the world," said James Crichton, Rolls-Royce's director for the Middle East and Africa. "Middle Eastern customers want to create something individual that's unique to them. Other buyers are more standard and less adventurous."
Perhaps what Kadhim Alhelli, Rolls-Royce brand manager at Abu Dhabi Motors, said best explains the sales growth of cars in the Middle East region.
"Our top customers here change their cars every year, some even more often."
Photo from Rolls-Royce