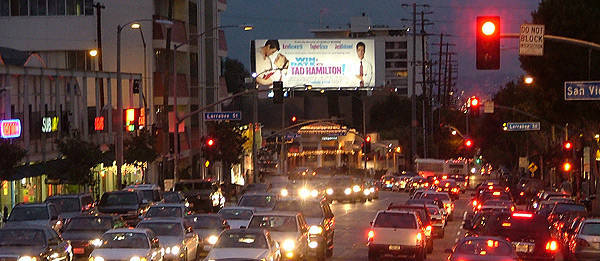 The proceeds of the Motor Vehicle User's Charge (MVUC), or the road-user's tax, may be used to upgrade Metro Manila's traffic light system.
Sen. Franklin Drilon, chairman of the Senate Finance Committee, pointed out that the upgrading of the metro's traffic control system falls within the mandate of the Road Board, which oversees the disposal of the MVUC. As such, Drilon said he will push Department of Public Works and Highways (DPWH) secretary Rogelio Singson to allocate a portion of the road-user's tax to upgrade the traffic lights in 453 of Metro Manila's intersections. Drilon also urged for the DPWH to coordinate with the Metropolitan Manila Development Authority (MMDA), which will handle the upgrading of the system.
"We commit to assist the MMDA to get the MVUC funds," Drilon assured MMDA Chairman Francis Tolentino during a Senate hearing on the P1.375 billion budget of the agency.
According to Tolentino, Metro Manila's traffic light system is obsolete compared the modern and computerized system that the cities of Cebu and Davao are using, which can monitor and prioritize heavily congested areas. To have a similar system in Metro Manila, the MMDA reportedly needs around P1.5 billion.
Tolentino added that although only P29 million of the agency's budget has been allocated for the maintenance of traffic lights, the Road Board is "willing to fund" around P400 million to develop a modern traffic response system that may be implemented in several phases.
Continue reading below ↓
Recommended Videos
"Doing it in phases would be more feasible rather than a one-time upgrade," Tolentino added. As for the balance to complete the upgrade, Drilon said he will request the Road Board to shoulder it as well.
Republic Act 8794 which created the MVUC cites that the funds collected under it "shall be earmarked solely and used exclusively (1) for road maintenance and the improvement of road drainage, (2) for the installation of adequate and efficient traffic lights and road safety devices, and (3) for the air pollution control."
Photo from SXC.hu