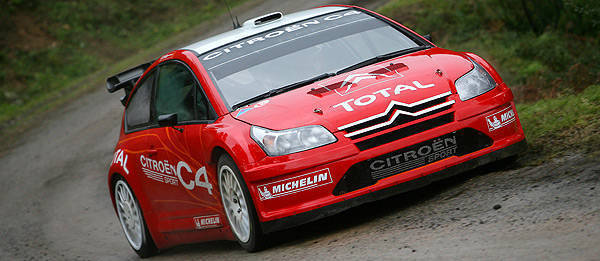 There seems to be no stopping Robert Kubica from participating in rally racing. Despite the sport's role in nearly ending his racing career following his crash on the first stage of the Ronde di Andora Rally in Feburary 2011, which partially severed his right forearm, the Polish Formula 1 driver is scheduled to compete in two rallies this November in a Citroen C4 WRC.
Apparently, Kubica won two minor rally races in Italy in September. Perhaps spurred by his victory in these two races, Kubica has reportedly taken the next step by committing to drive the Citroen C4 WRC at the Rally di Como and the Rallye du Var this November.
"I can't wait to drive a car that is as quick and has been as successful as the C4 WRC," said Kubica. "Rallying is one of my favorite forms of motorsport. After completing a test session so that I can get used to the car, competing in the Rally di Como will above all be an opportunity to get a feel for the car and learn more about driving it in racing conditions. The objective will be different for the Rallye du Var. This will be the third time I have taken part, so it's a rally with which I am already familiar and where I feel comfortable. And first and foremost, I want to rack up as many miles as possible and improve in the category."
Continue reading below ↓
Recommended Videos
Let's hope Kubica is more careful this time around if he still wants to compete in Formula 1 again, because at the rate Kimi Raikkonen is amassing points for Lotus F1 this season, the team's renaissance might come with the Finn instead of the Pole.