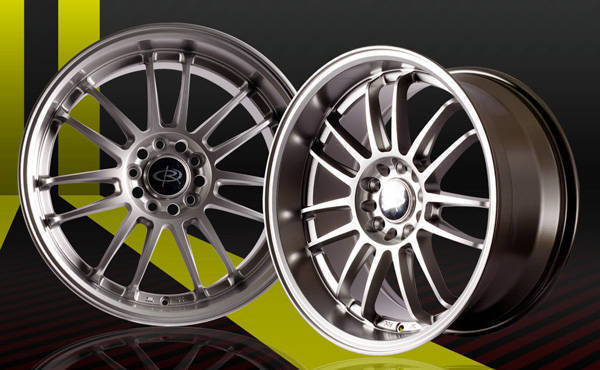 One of the criticisms being leveled against Philippine manufacturers of alloy wheels is that they merely copy designs from international wheelmakers. We brought up this concern with Michael Rojas, the president of Philippine Aluminum Wheels Inc., which manufactures the now globally marketed Rota brand.
"What do you say to critics who maintain that you shouldn't copy wheel designs made by other companies, and that doing so is a violation of intellectual copyright laws?" we asked Rojas for a profile story that will come out in the May issue of Top Gear Philippines.
"We never copy a design as in carbon copy," Rojas told us. "We will always improve it to our tastes. If we can't do it that way--meaning find a way to better it--we won't make it. Copyright laws are very extensive, but the rule of thumb is pretty much based on the 20% rule. It has to be different by around 20%. But looking back, everybody really just copied everyone. Like the mesh design...everybody has a mesh. Who is to say who copied what? Same goes for the spoke, the star, the dish."
ADVERTISEMENT - CONTINUE READING BELOW ↓
So there. For the full interview, get a copy of our May 2013 issue.
UPDATE as of May 7, 2018: "At MIAS 2018, Rota launched a wheel (of course) that was made through the flow forging process. This is said to be the first in the country, and the new product is called the Rota 360-degree Flow Forged wheels. This is done by gravity-casting virgin ingots of high-grade aluminum, which is then heated and spun to form the wheel. In effect, flow forging combines the elements of making a cast wheel and a forged wheel, making it lighter and stronger than a cast wheel."
ADVERTISEMENT - CONTINUE READING BELOW ↓
Recommended Videos