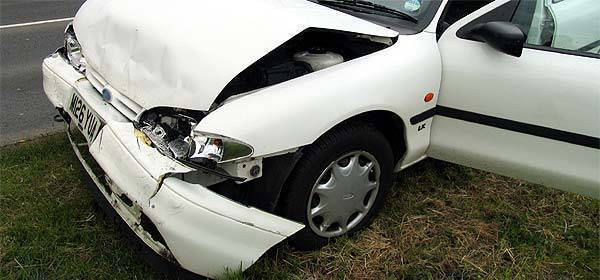 At least two vehicles in a major highway in the Philippines get involved an accident every hour. Fifty road accidents occur everyday. These are not small numbers in a country where 78 percent of the population rely on buses, jeepneys, taxis, trains and tricycles for mobility.
Road safety advocates composed of non-government organizations and government agencies like the Metropolitan Manila Development Authority (MMDA) and the Philippine National Police-Highway Patrol Group (PNP-HPG) have taken the drive to increase road safety awareness on a virtual level with the launch of IngatPilipinas.com.
IngatPilipinas.com is a website where Filipinos can post a pledge to make Philippine roads safer to motorists and pedestrians.
"We're riding on the platform of 'Ingat!' for the campaign," said Unilab vice president Jose S. Romana. Unilab's pain reliever, Biogesic, is part of the campaign as study shows 77 percent of motorists admit to driving despite suffering a headache. Biogesic uses catchphrase "Ingat!" as part of its ad campaign to remind people to be safe.
"Headache or the common 'sakit ng ulo' leads drivers to commit what's known as perceptual misjudgement," said Unilab-Biogesic clinician Dr. Gerald Vilela. "Perceptual misjudgements are instances when drivers fail to notice critical information, such as road signs or speed limits, because their mental resources are focused elsewhere. In this case, drivers get too distracted by their headaches to focus on their driving."
Continue reading below ↓
Recommended Videos
The Ingat Pilipinas campaign includes Unilab's distribution of Ingat Kits, which has safety first-aid kits and headache management tips, to PNP-HPG patrollers. The program also includes safety seminars to be conducted by the Safety Organization of the Philippines.
Through the Ingat Pilipinas campaign, its proponents are hoping road safety awareness would increase and the number of road accidents would eventually decrease. Here are some alarming numbers based on statistics from the PNP-HPG and the MMDA:
- 80 percent of road accidents are caused by avoidable human error;
- 64 percent of drivers said vehicle malfunction due to neglect of machinery is to be blamed for road accidents;
- 44 percent admitted their accident was caused by overspeeding; and
- 22 percent said they were involved in a road accident due to failure to follow traffic rules.
To boost the number of Pinoys supporting Ingat Pilipinas, the group will have a public pledge event on November 27 at the SM Mall of Asia.
Got some of your own road safety tips to share? Feel free to use the comment box below.
Photo from SXC.hu