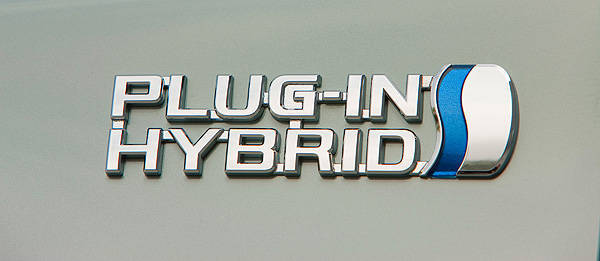 Better late than never, as the saying goes.
After a brief mudslinging threatened to derail the passing of several important bills before the Senate goes on recess for the May 2013 elections, the lawmakers have finally approved on its third and final reading Senate Bill No. 2856, or the Alternative Fuel Vehicles Incentives Act.
According to Sen. Ralph Recto, one of the authors of the bill, the enactment of the bill into law "will usher an era of cheaper, cleaner cars that will reduce the country's dependency on the use of fossil fuels."
"Every hour, our motor vehicles consume millions of liters of gasoline," said Recto. "Every hour, 2,200 metric tons of carbon dioxide is pumped into the air, a carbon footprint that requires the planting of 56,000 trees to absorb all that poison. Every hour, we spend P53,000 to treat pollution-related diseases and to compensate for productivity losses. And every hour, four Filipinos die from dirty air."
Based on the bill, fiscal and non-fiscal incentives shall be granted to the importation and manufacture of electric, hybrid and other vehicles that use alternative sources of energy such as, but not limited to, solar, wind, hydrogen fuel cell, compressed natural gas or liquefied natural gas, methane and liquefied petroleum gas.
The bill exempts the manufacturers or assemblers of completely knocked-down units of alternative fuel vehicles (AFVs)--including the conversion of vehicles into electric, hybrid and other AFVs--from paying excise taxes and duties for nine years. In addition, these manufacturers and assemblers are also exempt from paying value-added tax for the purchase and importation of raw materials, spare parts, components and capital equipment used in the manufacture or assembly of AFVs for nine years as well.
ADVERTISEMENT - CONTINUE READING BELOW ↓
Importers of completely built-up AFV units are also exempt from paying excise taxes and duties for nine years, while AFV owners are exempt from paying the Motor Vehicle User's Charge, otherwise known as the Road User's Tax, when registering their vehicles.
As for the non-fiscal incentives granted under the bill, these include priority in the registration and issuance of plate numbers, and priority in franchise application for public-utility vehicles.
Besides Recto, the bill's other authors are Senators Miriam Defensor-Santiago, Lito Lapid, Loren Legarda, Bongbong Marcos, Vicente Sotto III, Antonio Trillanes, and former Senator Juan Miguel Zubiri.
ADVERTISEMENT - CONTINUE READING BELOW ↓
Recommended Videos