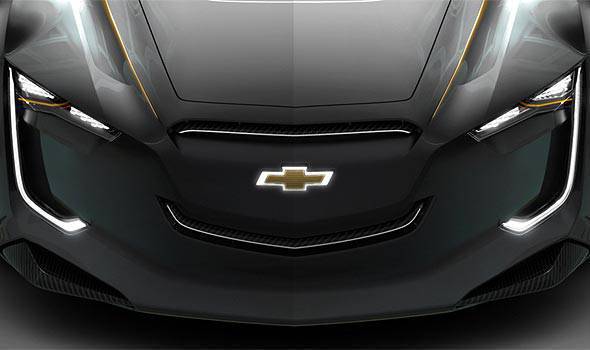 American carmaker Chevrolet introduced the Mi-ray concept roadster during at the Seoul Motor Show as it celebrates its 100-year heritage as a brand in Korea, its newest market.
"'Mi-ray' is Korean for 'future,'" GM Korea president and chief executive Mike Arcamone said. "As GM rolls out Chevrolet in Korea, the Mi-Ray concept offers an exploration of future possibilities for the brand."
The Mi-Ray, developed at the GM Advanced Design Studio in Korea, pays tribute to Chevrolet's sports car heritage.
"It strengthens the bond between car and driver, creating a fresh look at what sports cars of the future might be," Arcamone said.
The Mi-ray sports a jet-fighter look, and takes after the "small and open" design of the 1963 Monza SS. Chevy said it is also "light and purposeful like the 1962 Corvair Super Spyder."
Chevrolet's latest concept car has a body made of carbon fiber and carbon-fiber-reinforced plastic. Inside, one encounters a combination of natural leather, plastic, brushed aluminum and liquid metal surfaces that are also surrounded by a carbon-fiber shell.
Chevy envisions the Mi-ray concept to be powered by a "mid-electric" propulsion system, which is located behind and beneath the driver for maximum performance and fuel efficiency.
The Mi-ray has two front-mounted 15kw electric motors powered by a 1.6khw lithium-ion battery charged through regenerative braking energy for city driving. For performance driving, the Mi-ray can use its electric motors along with a 1.5-liter four-cylinder turbocharged engine.
Continue reading below ↓
Recommended Videos
"The propulsion concept fits perfectly with the rest of the vehicle, delivering big performance in a small footprint, on the road and in the environment," Arcamone said. "By combining propulsion technology and visionary design, the Mi-ray points to the future of Chevrolets around the globe--expressive, youthful and entertaining."
[gallery]852[gallery]