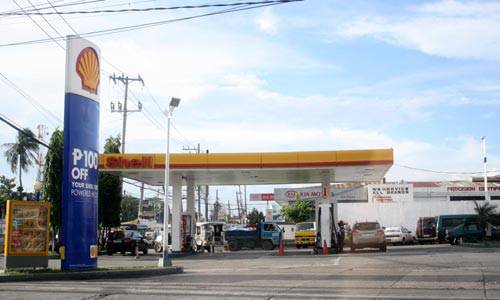 Pilipinas Shell is giving diesel-powered vehicle users a new option when fuelling up with the availability of the new Shell V-Power Diesel in the country.
Shell said the V-Power Diesel is formulated to power cars while keeping engines clean and prevent deposit build-up, which could hinder the car from reaching its optimum performance.
"Shell has always been dedicated to providing products and services designed to meet customer needs," said Shell general manager for retail Bong Fadullon. "We found out that some drivers, in addition to looking for a fuel that maintains the engine in top condition, also wanted a more rewarding driving experience. Shell V-Power Diesel was developed to meet these customer needs."
Beyond being just a reliable fuel for daily driving, Shell V-Power Diesel has also proven itself on the racetrack. A Shell V-Power Diesel-filled Audi R10 TDI won in the 24 Hours of Le Mans endurance race from 2006 to 2008.
ADVERTISEMENT - CONTINUE READING BELOW ↓
"The unveiling of Shell V-Power Diesel is timely, especially with the recent rise in popularity of diesel-powered cars in the country, driven mainly by improvements in engine and fuel performance," Shell said in a statement.
As you may have already guessed, Shell V-Power Diesel is sold at a slighly higher price compared with regular diesel fuels.
"Shell V-Power Diesel retails at an average of P4 more than Shell Diesoline Ultra," Shell spokesperson Roberto Kanapi said in an email to TopGear.com.ph. "However, motorists will definitely feel improved performance in their diesel engines, whatever car they drive."
Two weeks ago, Petron Corp. upped its own product lineup by launching its new Petron Turbo Diesel. What do you think of these new diesel products in the country?
Editor's note: Mr. Kanapi just called to say the price difference between Shell V-Power Diesel and Shell Diesoline Ultra is actually P2.50, not P4.
ADVERTISEMENT - CONTINUE READING BELOW ↓
Recommended Videos