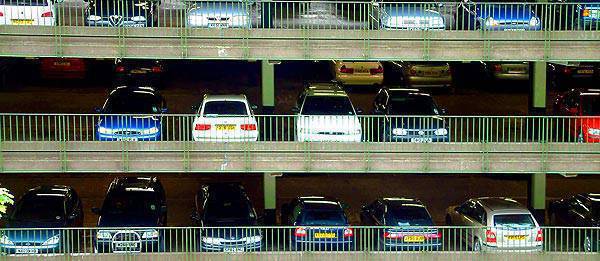 Fees for parking a vehicle in malls, hotels and other public places may soon be a thing of the past if a bill filed by Rep. Marcelino Teodoro from the first district of Marikina City is passed into law.
According to Teodoro, although offering parking spaces is one of the practical ways for establishments like malls and hotels to prop up their economic viability and potential, the proliferation of these "park-for-a-fee" spaces by these establishments has become a problem.
"It has been observed that malls, hotels and similar establishments have been charging fees and they still charge additional parking fees by the hour after three hours lapse," Teodoro said. "The fact that the commercial centers and shopping mall managements always deny responsibility for the loss of any vehicle or any personal property left inside the car even if it occurred inside their guarded parking areas is a glaring example of customers being short-changed."
Under the measure, owners of shopping malls, hotels and similar business and commercial establishments are "prohibited from imposing, exacting, collecting or charging any fees for the use of parking spaces located within these establishments." The measure also provides that no building permit shall be issued for the construction of business and commercial establishments that include parking spaces and facilities unless the owner submits an affidavit that these shall be made available to their customers free of charge.
Continue reading below ↓
Recommended Videos
The bill calls for violators to be imprisoned for not more than five years and to pay a fine of not more than P500,000.
In March 2010, party-list Representative Irwin C. Tieng filed a bill to make establishments that collect parking fees liable for any damage a vehicle incurs while parked within its premises.
What do you think of this proposal to scrap the collection of parking fees?
Photo from SXC.hu