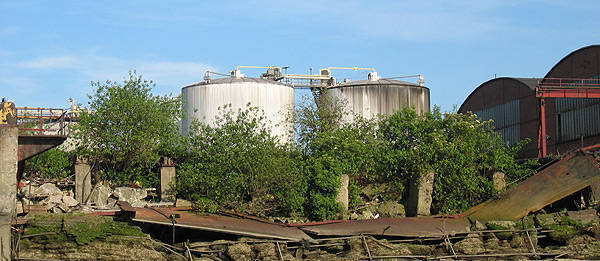 Rep. Arnel Ty of the Liquefied Petroleum Gas Marketers Association (LPGMA) party-list group has filed House Bill 4526, which seeks to establish the creation of a National Strategic Petroleum Reserve to secure the Philippines' fuel supply in times of crisis or emergencies.
"This is consistent with the mandate of the Philippine National Oil Corporation (PNOC) to provide and maintain an adequate and stable supply of crude oil and finished petroleum products for the domestic requirement," Ty said.
The political turmoil in oil-producing countries in the Middle East and North Africa has raised fears that the global production and supply of crude oil may be reduced or disrupted, Ty added. He also pointed out that the political upheavals have pushed the price of crude oil to its highest levels in the past 30 months.
"Worries that the country might face a shortage of finished petroleum products have prompted the Philippine government to obtain assurances from our good neighbor, Indonesia to extend us the extra supplies should the need arise in the future," Ty shared.
Regardless of the conditions in oil-producing countries and regions, Ty said the Philippines should have its own emergency reserve supply of finished petroleum products to meet the country's fuel requirements estimated at about 300,000 barrels of oil per day.
"Fortunately, we have a state-owned entity, the PNOC, clearly and specifically mandated by law to provide and maintain an adequate and stable supply of oil and refined petroleum products for the domestic requirement," Ty added.
Known as the National Strategic Petroleum Reserve Act of 2011, the measure sees the PNOC putting up and maintaining a National Strategic Petroleum Reserve that "shall store refined or ready-to-use petroleum products such as gasoline, diesel, and liquefied petroleum gas."
The bill also serves to solidify the country's commitment under the Association of Southeast Asian Nations' (ASEAN) Petroleum Security Agreement, which sees ASEAN member countries building extra stockpiles for sharing in the event of an emergency.
Globally, the United States of America has the largest reported strategic petroleum reserve at 727,000,000 barrels.
Photo from SXC.hu