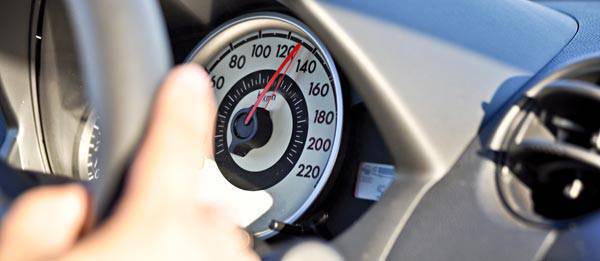 The 60kph speed limit implemented by the Metropolitan Manila Development Authority on Commonwealth Avenue in Quezon City could soon be applied to all the major roads and highways in Metro Manila if Rep. Winston Castelo of the second district of Quezon City has his way.
Castelo recently filed House Bill 4775, which, according to him, is based on the significant, if not dramatic, reduction of road accidents on Commonwealth Avenue soon after the 60kph speed limit was imposed.
"This bill aims to preserve this gain or else everything goes to naught," said Castelo. "Let this humble measure sit fair and square and likewise augur well with Proclamation 159 or the Philippine Road Safety Action Plan, which was signed by President Aquino on May 11 this year."
According to Castelo, the high incidence of road crashes and the alarming number of traffic accidents are a major public health concern and "thus have a broad range of social and economic consequences, which may affect the sustainable development of the Philippines."
Under the bill, which is to be known as the "Speed Limit Act of 2011," all kinds of vehicles or those classified by the competent regulatory authority as Classes 1, 2 and 3 shall be covered by the proposed act.
Continue reading below ↓
Recommended Videos
However, ambulances in life-saving missions, fire trucks in fire-prevention calls, police cars in hot pursuits and other government vehicles in similar emergencies or crises requiring mobilization from one point to another, are exempt from the coverage.
But wait: Isn't traffic in Metro Manila so bad that cars hardly get to run past 60kph in the first place?