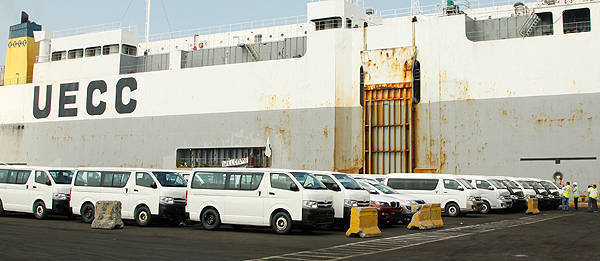 The Bureau of Customs should provide a copy of the receipt paid by vehicle importers for taxes and duties covering their imported automotive products, legislators said.
This practice will assure retail car buyers that their vehicles were properly assessed at the ports. It will also help the government go after car importers who are undervaluing their vehicles to pay lower taxes.
"Kawawa kaming end-users. When the Presidential Anti-Smuggling Group (PASG) was still existent, imported vehicle owners would be asked to show proof that they paid the taxes for their vehicle. Buyers should not be the ones to suffer for any undervaluation," said Rep. Milagros Magsaysay of the second district of Zambales.
Magsaysay is the author of House Resolution 709, which sought an inquiry into the possible conspiracy between Customs officials and carmakers to undervalue the taxes and duties assessed on the vehicles from 2007 to the present.
Magsaysay also questioned the reports on vehicle listings submitted before the committee, which do not reflect the tax payment for each vehicle leaving the Customs' ports. As an example, she cited a report from the Port of Batangas that only listed "various vehicles" without specifying the corresponding imported vehicles.
"You should substantiate and specify what these various vehicles are so that we can compute if the taxes made by car companies are right," Magsaysay remarked.
Continue reading below ↓
Recommended Videos
A more detailed report from the Bureau of Customs is expected to be submitted next week.
Photo by Vincent Coscolluela