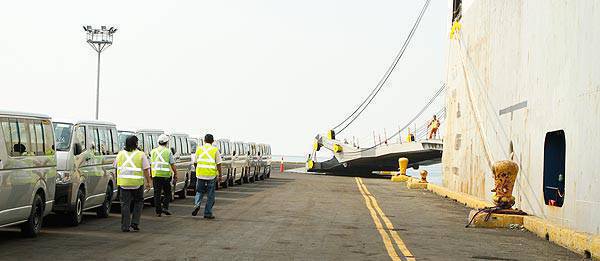 Congress will be expanding its probe on the suspected undervaluation of imported vehicles by including issues on alleged illegal importation of secondhand vehicles.
Chaired by Rep. Rodolfo Fariñas of the first district of Ilocos Norte, the House Sub-committee on Customs, Tariff and Related Laws decided to expand its probe amid reports of the continued entry of secondhand imported vehicles into the country, particularly in the Ports of Cebu and Davao.
Rep. Milagros Magsaysay of the second district of Zambales said her office has received reports that used imported vehicles are allegedly allowed to enter the two ports despite an existing ban on the importation of all types of used motor vehicles.
Magsaysay added that the ban, which was imposed by former President Gloria Macapagal-Arroyo in Executive Order 156, has not been lifted. This was confirmed by Bureau of Customs' district collectors who were present during the sub-committee's hearing last week. Executive Order 156 bans the importation of all types of used motor vehicles and parts and components except those that may be allowed under certain conditions.
Juan Tan, the district collector of Customs at the Port of Batangas added that even vehicles with permits from the Bureau of Import Services, which were previously exempted from the importation ban, are now covered by it.
Continue reading below ↓
Recommended Videos
The issue on the importation of used vehicles cropped up during the subcommittee's inquiry into House Resolution 709 authored by Magsaysay, which sought an inquiry into the possible connivance between Customs officials and carmakers to undervalue the taxes and duties assessed on the vehicles from 2007 to the present.
Photo by Vincent Coscolluela