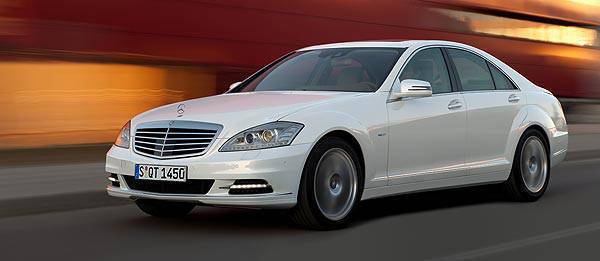 The Mercedes-Benz S400 Hybrid may be more expensive but a Canadian study revealed it offers more value for money when compared with other hybrid vehicles in the market.
"In the States, it's the least expensive S-Class, and the only one fitted with a V-6 engine rather than a V-8, but it still maintains all of the traditional S-Class luxuries," GreenCarReports.com said.
Citing a study from the British Columbia Automobile Association (BCAA), GreenCarReports said the Mercedes-Benz S400 Hybrid costs $5,000 less to own and operate compared with its closest conventional counterpart, the S450. The study compared 16 hybrid vehicles' purchase and operating costs over five years.
Currently-available hybrids involved in the study that have the smallest cost premium in terms of purchase and operating costs over their conventional counterparts are the Toyota Prius, Camry Hybrid and Highlander Hybrid; Honda Insight and Civic Hybrid; and the Lexus HS250h.
In the Philippines, the Mercedes-Benz S400 Hybrid costs P10.2 million while the Toyota Prius is tagged at P2.25 million.
ADVERTISEMENT - CONTINUE READING BELOW ↓
Aside from just looking at the financial rewards of owning a hybrid vehicle, the BCAA suggests that buyers still examine its emission rating and sticker price to ensure that what they will get the environment savings they expect.
"BCAA's research shows that cost is not typically the main motivator for someone looking to purchase a hybrid," said Trace Acres, BCAA's director of corporate communications and government relations. "We believe that many consumers are willing to pay a bit more to go 'hybrid' if it will reduce their carbon footprint."
[gallery]305[gallery]
ADVERTISEMENT - CONTINUE READING BELOW ↓
Recommended Videos