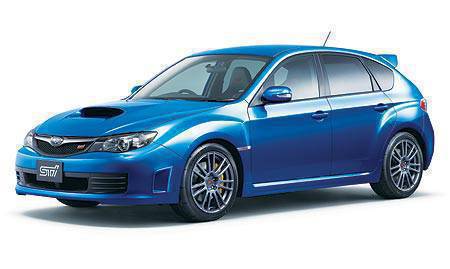 Subaru has expanded the lineup of the Impreza with the addition of the WRX STI spec C car.

Fuji Heavy Industries (FHI), the maker of Subaru vehicles, said the WRX STI spec C has a better performing engine due to its inter-cooler water spray. There is also less friction in the car's turbocharger with the ball bearings in its turbine axle. The new Impreza runs with a horizontally-opposed four-cylinder DOHC 16-valve 2.0-liter engine.

FHI promises "steady and powerful traction during cornering" as new WRX STI spec C has a mechanical rear limited slip differential system instead of the Torsen type.

The new WRX STI also claims to be lighter than its other Impreza siblings, making it more ideal for motorsports. It has an aluminum engine hood and downsized battery, as well as laminar glasses in the front and side windows.

"The model further strengthens its presence in the high performance car arena by offering sheer excitement and unique driving sensations as a distinctive road sport model, in line with the performance level originally delivered by the Impreza WRX STI," Subaru said in a statement.

The Impreza WRX STI spec C is now commercially available in Japan.

Motor Image Pilipinas, the exclusive distributor of Subaru vehicles in the country, has yet to confirm whether or not it will bring the Impreza WRX STI spec C in the domestic market. Subaru has been making waves in the Philippines with a 100 percent increase in sales in 2008, and a 96-percent rise in the first half of 2009.
Continue reading below ↓
Recommended Videos