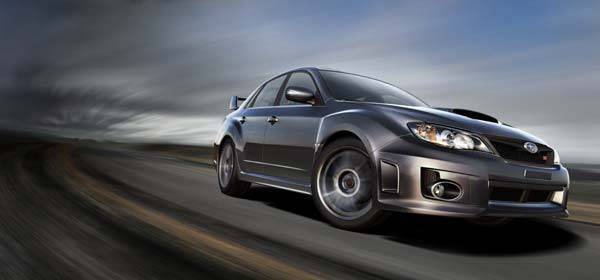 Motor Image Pilipinas, the exclusive distributor of Subaru vehicles in the Philippines, will bring in the facelifted Subaru Impreza in the second half of 2010.
This was revealed by Motor Image Pilipinas general manager Nicky Mariano after new Subaru Impreza was unveiled at the New York International Auto Show.
Judging by the press photos from Subaru, the facelift on the Impreza WRX and the Impreza WRX STI is mostly evident on the front fascia, specifically the slightly-reworked headlights and bumpers topped off by the new four-point grille that replaces the old, six-point affair.
The biggest revelation, however, is that the current-generation Subaru Impreza platform will now have a four-door WRX STI sedan, three years after the Japanese carmaker first unveiled the top-of-the-line performance variant in a five-door hatchback form. This is the first time the Subaru WRX STI is made available in two different body styles.
"The continuous evolution and development of the WRX STI is driven by the strong, loyal and vocal support from thousands of enthusiastic owners of this exciting high-performance vehicle," Subaru of America executive vice president and chief operating officer Tom Doll said in a statement. "The 2011 4-door WRX STI will expand the appeal of this iconic performance model to a wider range of driving enthusiasts."
ADVERTISEMENT - CONTINUE READING BELOW ↓
Like the wide-bodied Subaru WRX, the four-door and five-door WRX STI bear the "wide and low" design concept of the mid-level WRX variant. However, the top-spec variant was not only reworked aesthetically, its suspension was also revised completely with new aluminum lower arms for the front while the rear arm bushes have been changed to a pillow-ball type to improve camber and toe stiffness.
Rounding out the add-ons to the all-new WRX STI sedan are the large rear spoiler, the stainless steel, twin-dual muffler cutters, and the lightweight, 18-inch aluminum wheels.
ADVERTISEMENT - CONTINUE READING BELOW ↓
Recommended Videos