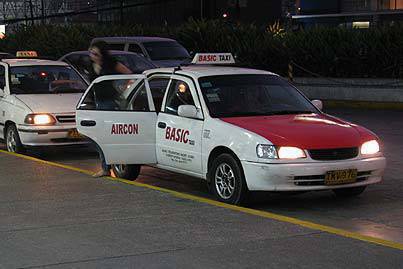 Next time you pay for a cab ride, you may still not get your change, but you will at least get a receipt.

The Land Transportation Franchising and Regulatory Board (LTFRB) will start requiring taxi operators to issue receipts starting June.

The "gradual" implementation will start among taxi operators in Metro Manila, to be followed by those in major cities nationwide.

The receipt would have the taxi operator's name, address, telephone number, and tax ID number; the taxi's plate number and color-coded body number; the date and time the passenger got on and off the taxi; the trip distance and waiting time; and the exact cost of the fare in pesos.

All the information from the receipt would allow commuters to report abusive drivers and retrieve articles left in cabs. It would also allow the government to instances of tax avoidance among taxi operators.
Continue reading below ↓
Recommended Videos