Apple's new mobile operating system, iOS 13, was announced on June 3, 2019, at the company's annual Worldwide Developers Conference in San Jose, California. The second developer beta of this new software was released on the third week of June, with a first public beta stated by Apple to come out by the end of the month.
With every new version of iOS comes updates and new features for its CarPlay feature, and here we will highlight the top six new features which we've found so far.  Note that all visuals below are from beta 2 of iOS 13, and could change later on as development progresses.
1) Independent apps
This is the most game-changing feature. In previous versions of CarPlay, your iPhone display and your CarPlay display would mirror each other. That is, if Waze was displayed on your CarPlay, Waze would be displayed on your iPhone as well; if you go to the homescreen on either screen, the other screen would follow. This default behavior was previously said to be a safety feature built into CarPlay.
ADVERTISEMENT - CONTINUE READING BELOW ↓
In iOS 13, CarPlay finally gets application independence. This means that while Waze is navigating on your CarPlay display, your front-seat passenger could be fiddling with the connected iPhone and changing music in the Spotify app, browsing for restaurants in Safari, or comparing routes with Google Maps. The CarPlay now functions independently from the connected iPhone, and the two screens can have different apps running. (Main photo above shows Waze running on CarPlay while checking for nearby restaurants on the iPhone)
2) New dashboard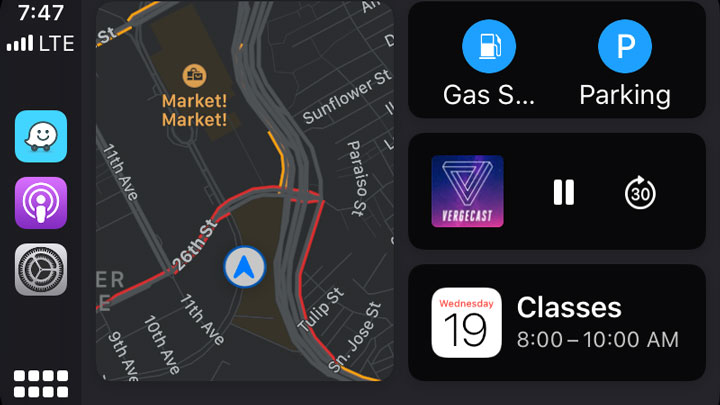 ADVERTISEMENT - CONTINUE READING BELOW ↓
Recommended Videos
CarPlay gets a new Dashboard that includes useful information and controls. The left side displays your location on the map (using Apple Maps), while the right side displays your media controls and useful shortcuts like nearest fuel station or parking lot, and Siri suggestions such as upcoming Calendar activities. Just like on your iPhone, the media controls adapts to what media is currently playing, with the rightmost button being either next track or 30sec skip, depending on whether you are listening to music or a podcast.
In the future, Google Maps or Waze might be able to integrate into the main map on the Dashboard, since Apple Maps doesn't offer routing in the Philippines. For countries that offer routing on Apple Maps, your estimated time of arrival is also displayed on the dashboard. You can enter the Dashboard by either pressing the Dashboard icon, or swiping to the left from the homescreen.
ADVERTISEMENT - CONTINUE READING BELOW ↓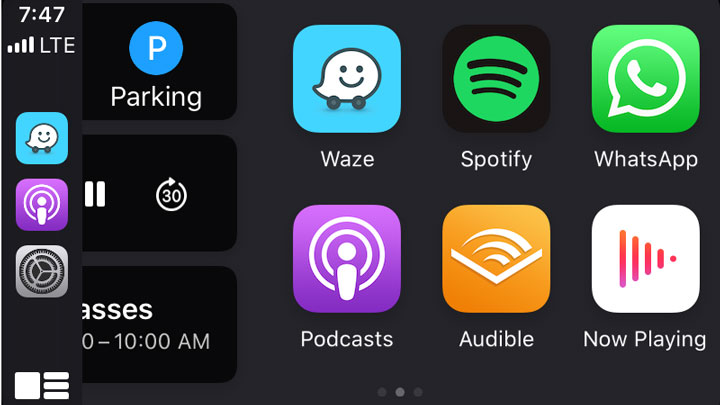 3) Enhanced homescreen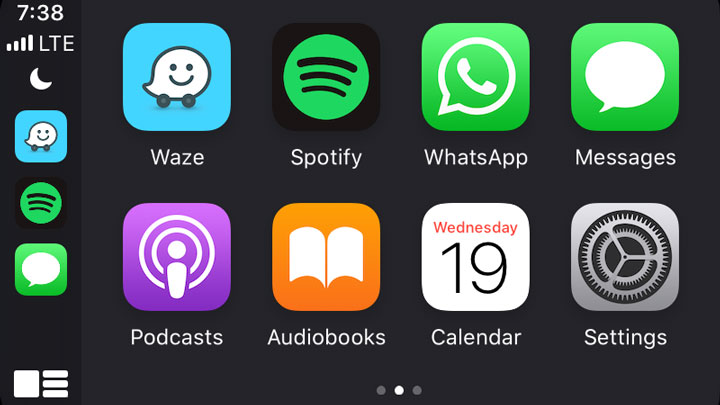 ADVERTISEMENT - CONTINUE READING BELOW ↓
The retirement of the iconic Home Button has come to CarPlay in iOS 13. In its place is an icon displaying either a grid of icons or the icon for the Dashboard. The location of the time and signal bars in the 'dock' is also adjusted higher in the screen. Notifications are now also displayed at the bottom of the screen, instead of at the top in previous versions.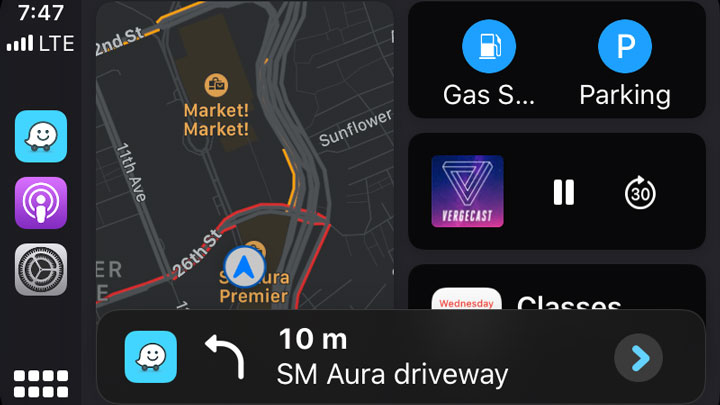 ADVERTISEMENT - CONTINUE READING BELOW ↓
4) New apps: Calendar and Settings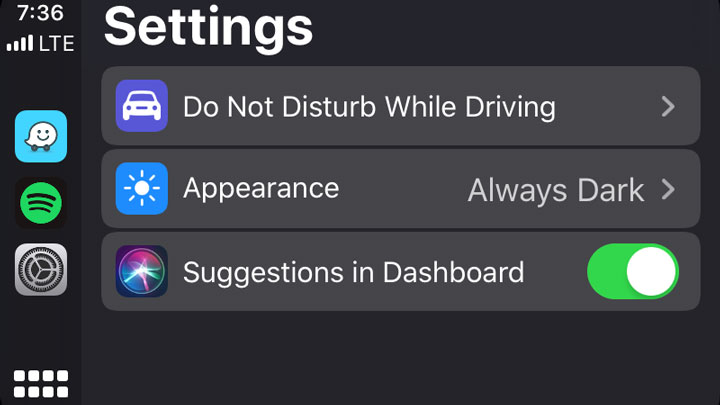 The new Settings app enables you to change the appearance of CarPlay from Always Dark, to a new option that auto-adjusts to a new Light Mode. The auto-adjust feature follows your car multimedia display's mode (Auto, Light, Dark), your vehicle's ambient light sensor, or, for some vehicles, the headlight status (dark mode when headlight is on). You can also toggle your settings for Do Not Disturb while Driving, as well as the Siri suggestions through the Settings app.
ADVERTISEMENT - CONTINUE READING BELOW ↓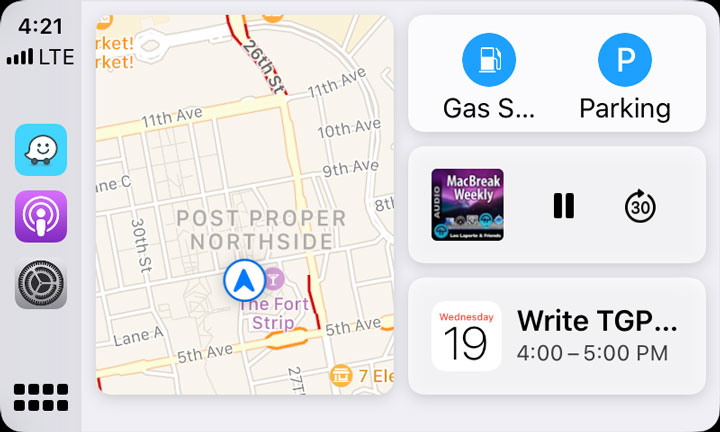 The new Calendar app is similar to its counterpart on your iPhone, allowing you to view the events on your calendar.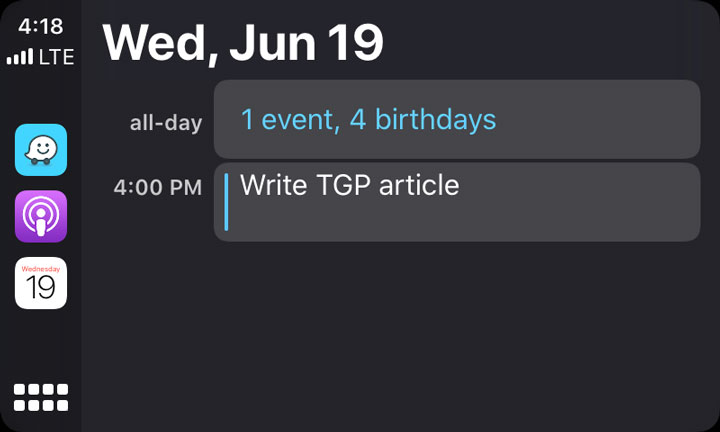 ADVERTISEMENT - CONTINUE READING BELOW ↓
5) Enhanced Siri
Siri gets an updated, less obtrusive look when summoned on CarPlay, as your screen remains visible compared to previous versions where Siri takes over the whole screen. CarPlay Siri support is now made available to third-party apps, so apps like Waze, Spotify, or Google Maps can eventually integrate Siri voice commands into their CarPlay apps.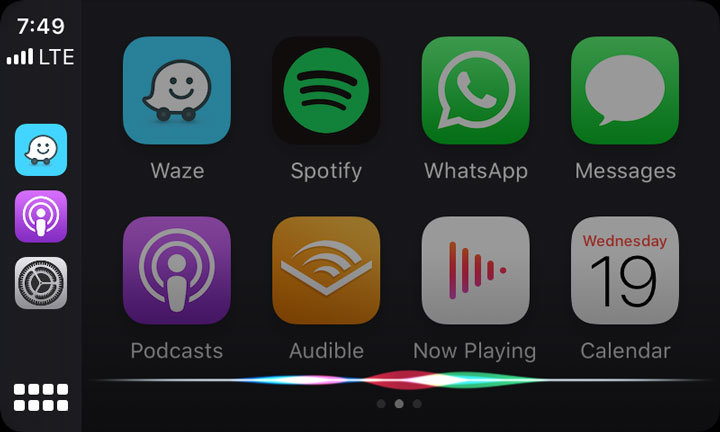 ADVERTISEMENT - CONTINUE READING BELOW ↓
6) New look for most stock apps
The Now Playing screen gets album art display for all media that's playing on your device.

Similar to its iPhone and iPad counterpart, rounded corners are now a part of the overall design style on CarPlay, in the apps and on the Dashboard.
ADVERTISEMENT - CONTINUE READING BELOW ↓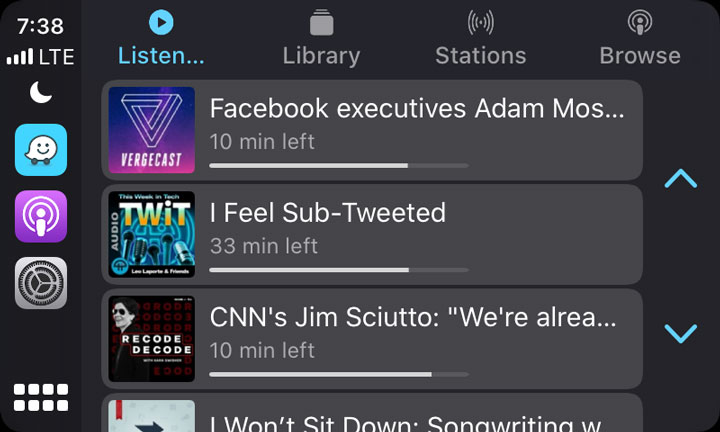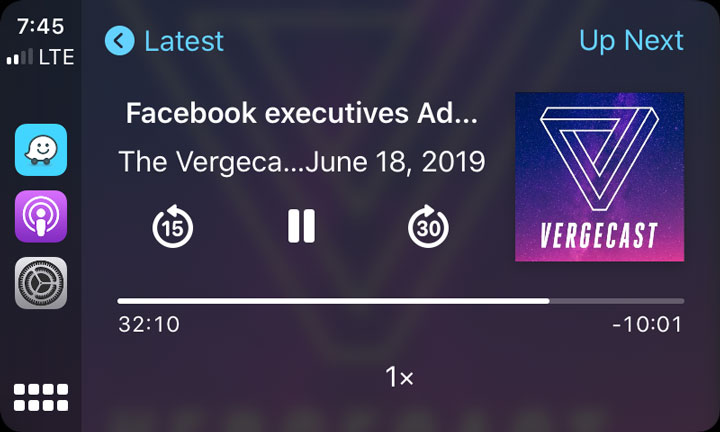 ADVERTISEMENT - CONTINUE READING BELOW ↓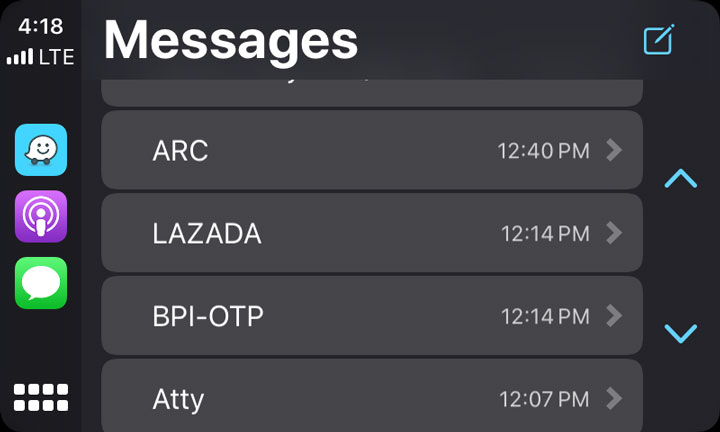 Overall, the new CarPlay on iOS 13 brings CarPlay from a rating of 7.5 to a 9. Once Siri support is adopted by apps like Waze, Spotify, and Google Maps after iOS 13 is released, this can easily make CarPlay a solid 10.
CarPlay on iOS 13 is coming to iPhone users this September. Are you excited?
ADVERTISEMENT - CONTINUE READING BELOW ↓
Check out more Light Mode screenshots below.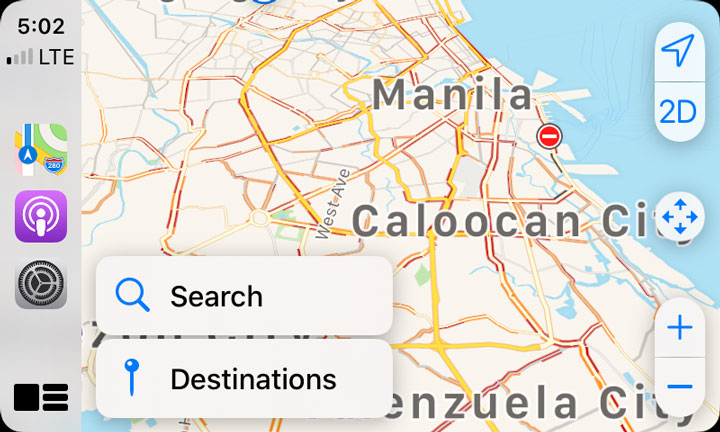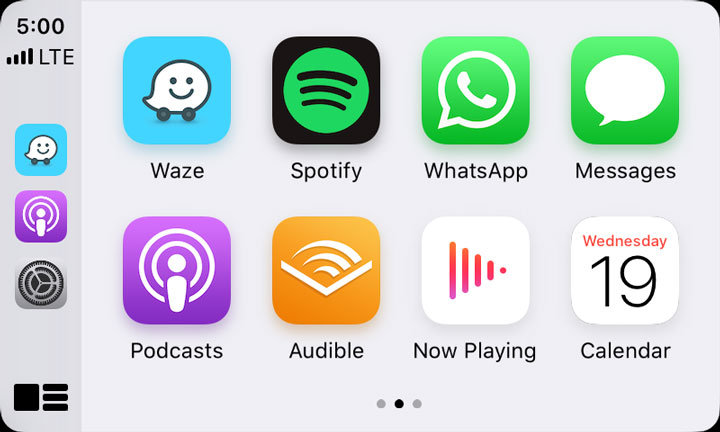 ADVERTISEMENT - CONTINUE READING BELOW ↓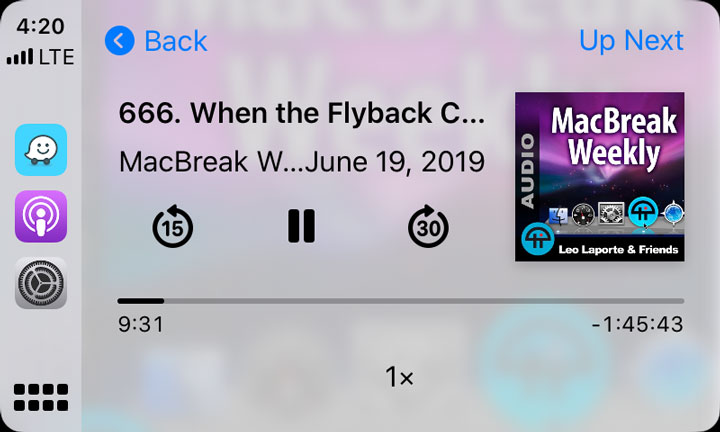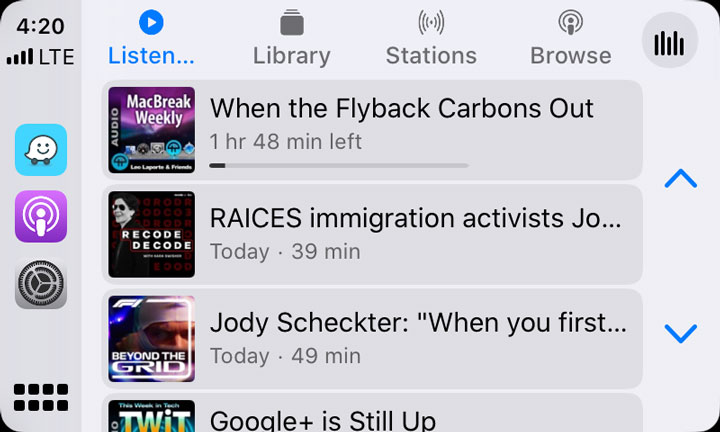 ADVERTISEMENT - CONTINUE READING BELOW ↓