Did anyone here stay up for Apple's 2019 Worldwide Developers Conference (WWDC) keynote? If you're a car owner who happened to watch the entire event, chances are the Cupertino-based tech company left you impressed with the changes it's making to CarPlay.
iOS 13 will see Apple's biggest update to CarPlay yet, and includes improved aesthetics, more convenience, and better usability for those behind the wheel.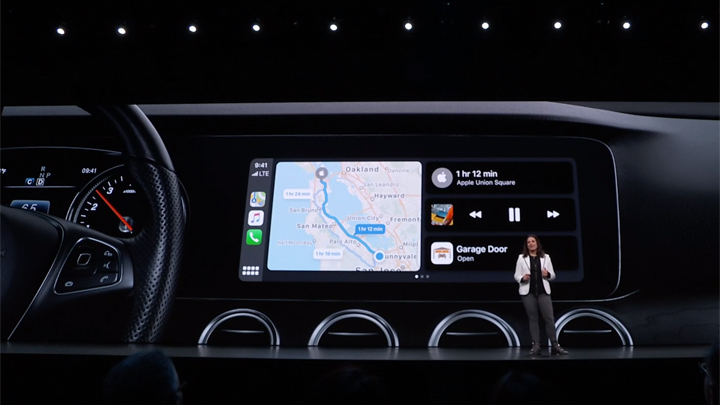 The CarPlay dashboard is getting a visual overhaul, featuring a layout that will provide the driver a better view of different applications like maps, audio controls, and Siri. The home screen also features more rounded-out corners, new tables, and a new status bar for a more modern overall feel. In terms of usability, Apple Maps can be set to always stay on the dashboard, and a 'Junction View' feature shows a more detailed view of intersection—though we're guessing most people around here prefer to use Waze.
Continue reading below ↓
Recommended Videos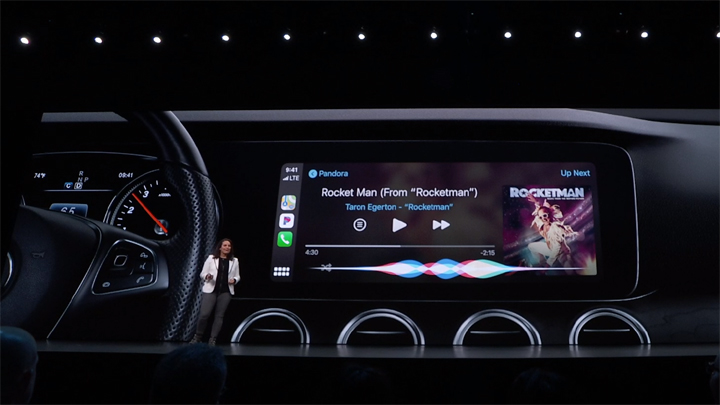 Apple CarPlay's music feature now puts more emphasis on album art, and Siri is now compatible with third-party applications like Waze, Pandora and, hopefully (no mention of it during the keynote) Spotify as well.
A 'Light Mode' has also been added for an alternative view that's easy on the eyes, Apple says, as well as a 'Do Not Disturb' mode to prevent notifications while driving. Siri has likewise been updated to take up only a small portion of the display when initiated.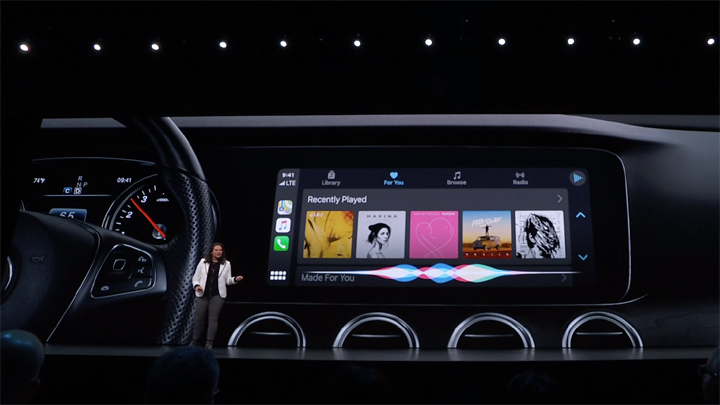 Finally, car manufacturers have been handed more freedom to adjust screen sizes to fit their systems and displays (including edge-to-edge and non-rectangular screens). They can also develop CarPlay systems that show information in a second screen or a head-up display (HUD).
You can check out the rest of the changes to Apple CarPlay, as well as to iOS overall, here. What do you think of CarPlay's latest update?