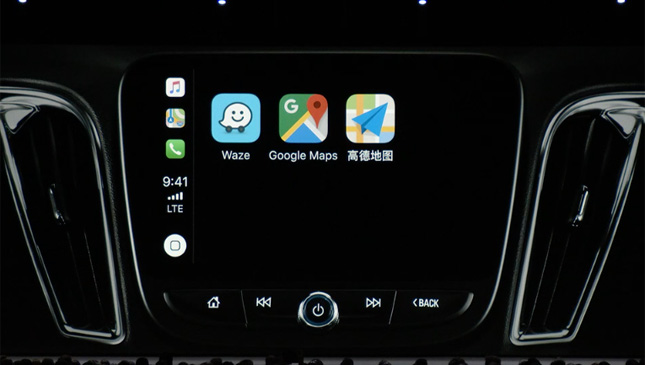 We all know September as the month when Apple releases its new iPhone models, triggering a cycle of desire, frantic reservations to telcos, and holiday purchases. But for true iSheep, June is the magic month because this is when Apple's Worldwide Developer's Conference (WWDC) happens. This is the event where the tech giant announces all the new software it will roll out to its products.
ADVERTISEMENT - CONTINUE READING BELOW ↓
At the keynote for the opening of the 2018 WWDC, amid presentations of cute animojis and group Facetime, Apple also gave a preview of something we've been waiting for in the automotive industry.
ADVERTISEMENT - CONTINUE READING BELOW ↓
Recommended Videos
CarPlay, Apple's slick but walled off infotainment interface, will now work with third-party navigation apps like Waze and Google Maps. Until now the default map app used by CarPlay is still Apple Maps, and who uses that right?
The interoperability will happen when Apple releases iOS 12 for iPhones and iPads in a few months.
This is great news. CarPlay has been slowly rolling out in new car models the past year or two. Honda, for example, is one of the carmakers that has been putting CarPlay in most of its new releases. Aftermarket audio brands like Pioneer and Alpine already have CarPlay-ready head units in their lineups.
But if you've used Apple's interface, you'd know that it's very limited only to the apps that Apple allows, and that doesn't currently include third-party navigation software. With CarPlay's support for Waze and Google Maps, we don't have to mount our smartphone awkwardly on our dashboard anymore, for fear of violating the Anti-Distracted Driving Act (is that still in effect?).
ADVERTISEMENT - CONTINUE READING BELOW ↓
Once iOS 12 is released and CarPlay gains traction in the market, there would also be no need for standalone navigation features unless you live in an area with virtually no cellular data signal.
Is this an important development for you? Let us know in the comments.