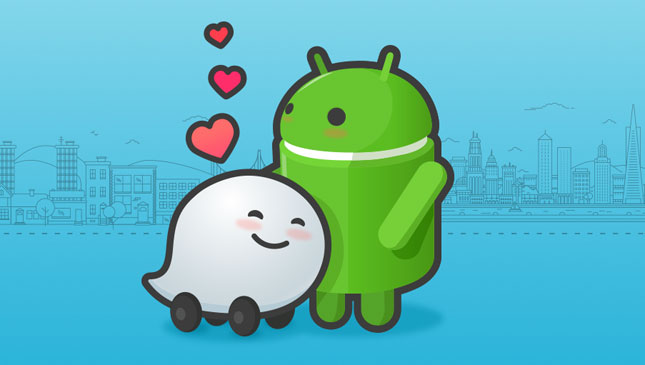 Using Waze is a funny thing. On the one hand, we want to tell everyone we know about how wonderful and useful the crowdsourced navigation app is, and how it has given us the most traffic-free (which isn't saying much when it gets really bad) route several times. On the other hand, if everyone uses Waze and discovers where the shortcuts are, then those side streets will also be crowded. Oh well.
For all of you Wazers, there has been a bit of good news lately thanks to a major redesign care of a software upgrade for the Android smartphone operating system. While the old look wasn't bad by any means, the new layout is cleaner and more legible, not to mention cuter.
This new Waze has been available for iPhone users for several months now, actually. Now it has arrived for the rest of the relevant smarphone population.
With a less cluttered interface, it's easier to see the roads and the icons, helping drivers anticipate the next turns. It's also more convenient to report and share the hazards we encounter on the streets, thanks to the improved icon designs.
We've updated our software and tried the new Waze, and we like the more playful look. Besides, any notion of whimsy disappears once you see all the red lines and gridlock reports. Meanwhile, we're still waiting for the software update that will zap those who counterflow and block the yellow boxes at intersections.
Continue reading below ↓
Recommended Videos
So update your software now, and enjoy the new look of our favorite navigation app.