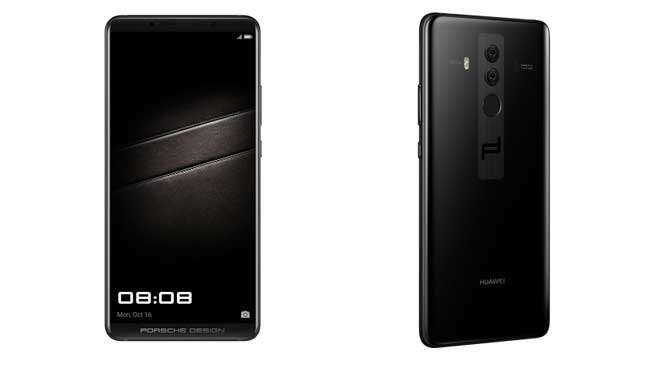 Do you dream of owning a high-tech Porsche product but don't have enough money for the latest 911? Fret not, mere mortal, because you might soon be able to hold a Porsche in the palm of your hand. Porsche Design has just teamed up with Huawei to build a smartphone. Behold, the Porsche Design Huawei Mate10.
The Porsche phone features a handcrafted exterior made from metal and curved glass. It comes in Diamond Black and the screen measures 6in. There's a Leica Dual Camera with 20/12MP resolution and Hybrid Zoom. Specs-wise, it comes equipped with Android 7, a Kirin 970 Chipset, 6GB RAM, 256GB flash memory, dual SIM capability, and a fingerprint scanner. Powering it is a 4,000mAh battery that boasts its power can last for more than two days.
It's not quite a car, but it's pretty damn close owning a real Porsche, right? But before you get excited and start withdrawing your savings, take note that this phone costs €1,395 (P84,000). Huawei says that it'll be available in select countries starting mid-November, though it didn't say whether or not the Philippines is on that list. Better stow away your 13th month bonus just in case.