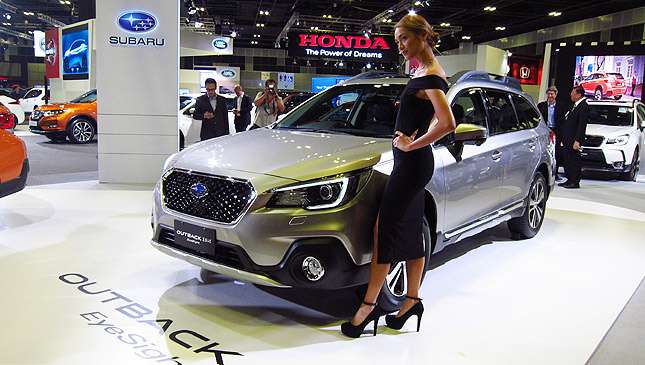 Autonomous driving isn't mainstream yet, but the technology already exists. Before the inevitable transition to driverless cars happens, super-advanced driver-assist technologies will become even more accessible to every motorist first.
Technology that was once reserved for high-end luxury cars is slowly but surely making its way to every brand and model in the market now. The latest to be launched is Subaru EyeSight, which will be available in the 2018 Subaru Outback and XV. What is it and how does it work?
This sophisticated driver aid was presented to us at the 2018 Singapore Motorshow. Essentially, "EyeSight uses stereo cameras to identify surrounding vehicles, obstacles, traffic lanes and other items." When the circumstances call for it, it will apply the brakes or reduce the throttle to minimize the risk of collision. Think of it as a guardian angel that was awarded the highest possible rating for crash prevention by the Institute for Highway Safety in the US last year.
ADVERTISEMENT - CONTINUE READING BELOW ↓
The Philippine highway network is growing rapidly, so any bit of help to mitigate the accidents is a welcome one. EyeSight will come in handy when drivers become drowsy, an effect of these long and hypnotic highways. Surprisingly, there's a feature that's a perfect fit for EDSA's traffic, too.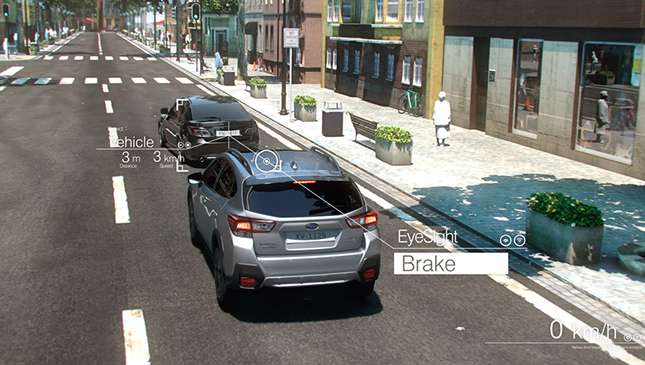 EyeSight has six functions: pre-collision braking, which first warns the driver of an impending crash and then automatically activates the brakes if the driver doesn't react; adaptive cruise control, which keeps a safe distance from the car up ahead and adjusts speed accordingly; lane-departure warning, which keeps the car in the lane when the signal lights aren't activated; lane-sway alert, which essentially wakes drivers up with warning buzzers and lights when above 60kph; and lead-vehicle-start alert, which prompts the driver to start moving when the car ahead has started moving again (a handy tool in bumper-to-bumper traffic).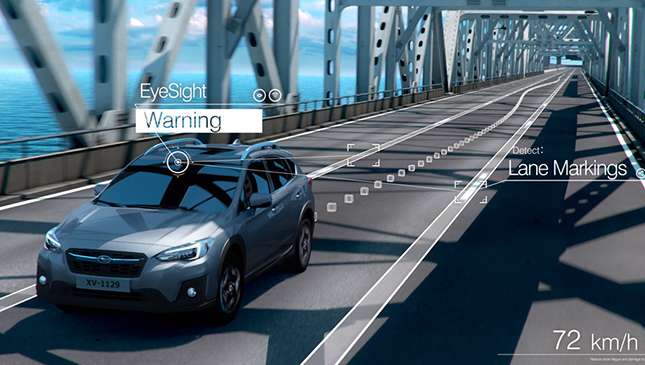 ADVERTISEMENT - CONTINUE READING BELOW ↓
Recommended Videos
EyeSight will be made available in the Outback and XV, further adding to the safety features that Subarus are known for. We will get to sample this technology, so do wait for our video.
In the meantime, check out some photos from Subaru's impressive booth at the 2018 Singapore Motorshow.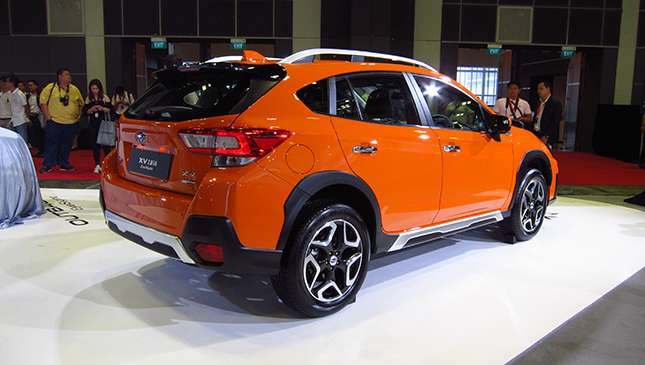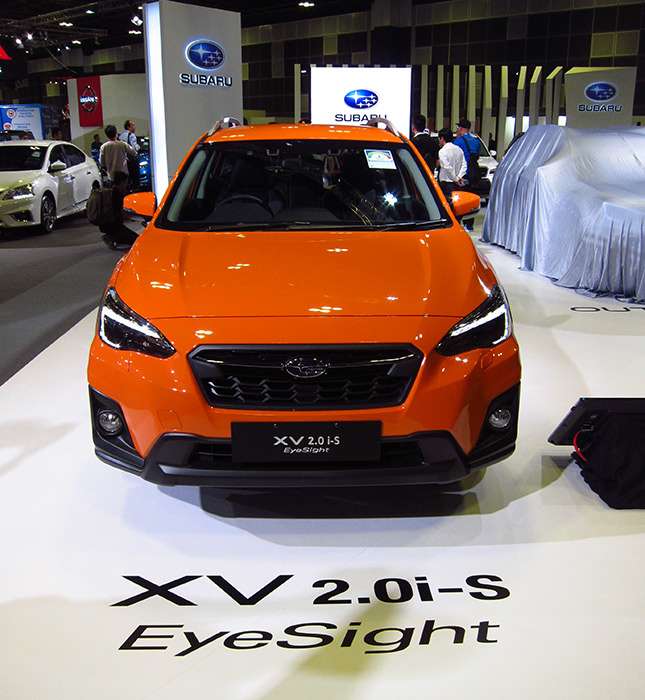 ADVERTISEMENT - CONTINUE READING BELOW ↓