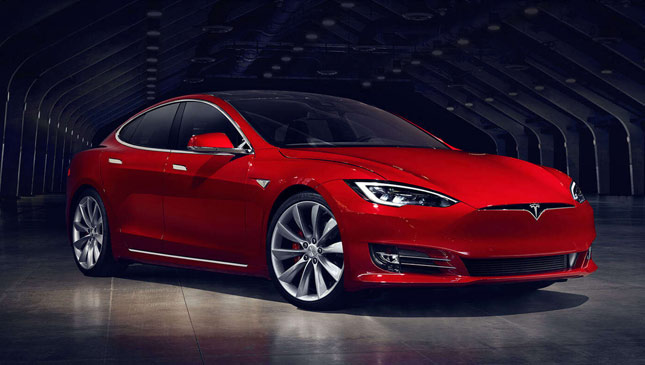 What was once a lofty idea reserved for science fiction is now inching closer and closer to us by the day. The fact is, autonomous cars are the way of the future, and the electronic whizzes at Tesla have just taken a big step toward making that future a reality.
ADVERTISEMENT - CONTINUE READING BELOW ↓
The American carmaker has announced that all of its current production vehicles will now come with new self-driving hardware. This means that every Tesla off the line will have eight surround cameras providing 360-degree visibility around the car at a range of up to 250m. Adding to the visibility will be 12 updated ultrasonic sensors, which will detect hard and soft objects at twice the distance of the previous system.
There will also be a forward-facing radar with enhanced processing, capable of seeing through heavy fog, rain, dust, and even the car in front. To help manage all of this tech is a new onboard computer that claims more than 40 times the computing power of its predecessor. Tesla's current lineup includes the Model S, Model X, and the upcoming Model 3. All three models will come with the new hardware.
Of course, all of these gizmos won't function without the software to run them. On that end, Tesla says that it will continue to calibrate and enhance its systems to get the new hardware's features up and running. In the meantime though, the new Teslas will come without certain features from the first-generation autopilot software. This includes automatic emergency braking, collision warning, lane holding, and active cruise control. However, Tesla says that it will roll out these features again (plus new ones) over the air as it continues to work on them.
ADVERTISEMENT - CONTINUE READING BELOW ↓
Recommended Videos
So while we can't take a nap in the driver's seat while stuck on EDSA just yet, the new hardware from Tesla is a good sign. What do you guys think?